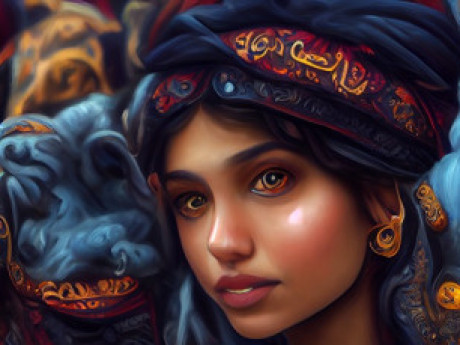 Description
Its in the Horror Mature Category because it can go there and im not limiting myself or you forcing you to go soft
No trigger warning anything goes
This is like a choose your own adventure book where you make your own character and prompt your character in going in this and that direction. like give a list of intentions and how its done.
There are also many times to fill in the blanks too
This is in the Pathfinder 1st edition rules system the Nation of Katapesh in the world of Golarion.
You need not know anything about Pathfinder rules system or the Campaign system to play
If you do know about it and want to insist on making a Custom Character you can
---
Story Posts
Chapter 1 (cont.)
Dec 3, 2022, 7:15pm by Barsalas
"These are Gnolls and birgands Laracell, even here in Qadira we fight them and for what? Fighting evil is its own reward? In Katapesh actually people look out for my bottom line and Family h ...
Showing 4 out of 4 posts
---
Post Summary
We're only able to show post summaries on games with 20 or more posts.
---