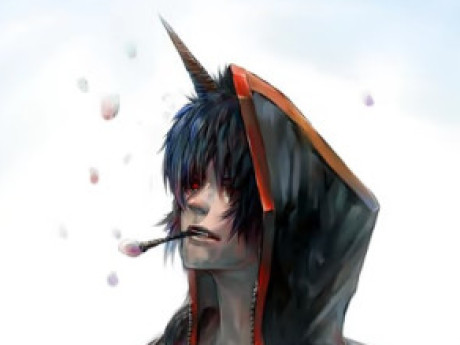 Summary: An Amnesiac
Bjorn
Owned by: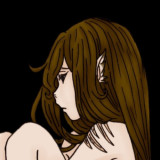 Morphy514
Gender: Male
Age: Unknown - Assumed to be in early 30's
Group: Outsider
Game: Rebuilding a Village
Race
Humanoid Dark Unicorn
Status/Family (if any)
Status: Amnesiac/Single
Family: No Clue
Occupation or Trade (if any)
He has no clue.
Skills/Special abilities (if any)
Skills:
-Skilled in swords, mostly scimitars
-Physically strong
-Reading/Writing
Abilities:
-Magic
Weaknesses/Flaws
Gullible
Too nice for his own good
Split personality
Notable possessions/weapons (if any)
Possessions:
-Black and Red jacket
-A silver key hanging on a chain around his neck
Weapons:
-Twin scimitars
Physical Appearance
Red eyes
Black hair
Fair skinned
Average height
Muscled
Black unicorn horn
Always in basic pants, a simple shirt and his coat. Sometimes, he'll have boots on.
Personality and interests
Personality: Friendly enough, but when he loses his temper it triggers his other personality and he becomes quite a mean fellow. He has a naturally kind and gentle nature.
Interests: Everything right now...
History
In the works because he can't remember anything.
---
This character is owned by: Morphy514
Character questions
Recent Activity
Updated character profile
Jun 2, 2023, 9:43pm
Updated character profile
May 31, 2023, 10:26pm
Updated character profile
May 27, 2023, 10:53pm
Updated character profile
May 27, 2023, 4:29pm