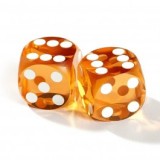 Full Name: Amelia Burnes
Location: Surrey, Vancouver
Joined: Apr 29, 2016
Description: I like playing roleplaying games. My favorite RPGS are things like Final Fantasy and Lord of the Rings!
Email: Hidden because you do not share any games
Recent activity
Awards
Member has 6 awards. See all awards

Goddess Catfight

Lightning Valkyrie!
What are awards?

Amelia Burnes is a member of 0 games.