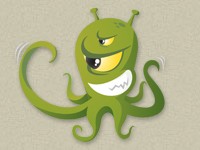 Summary: REally awesome.
Major Tom
Owned by:
Major Tom
Gender: m
Age: 94
Group: Nobles of Verden
Game: Two kingdoms
Group (Verden/Dale/Other)
Greetings game moderators!
I am not intending to join this game, but I don't have any other way of contacting you. I can be reached at majortom42news@gmail.com. I recently include your game, with a link, in an article on my simming "news" website: https://outpost42news.com/2019/06/03/ongoing-worlds-sim-about-simming-nearly-breaks-the-internet-and-causes-a-rift-in-the-spacetime-continuum/ I also more generally promoted the whole OngoingWorlds community in the article.
If you could share the article with your game's members and your other friends, I would really appreciate it. Feel free to also leave a remark in the comments section.
Thank you and see around the universe!
Sincerely,
Major Tom
Editor-in-Chief
Outpost 42 News
https://outpost42news.com
Race
Romulan
Job/Skill
Beekeeper
Rank/Title
Major
Physical Appearance
Awesome
Personality and interests
Kung fun
History
unknown
Favourite food
hot dogs
---
This character is owned by: Major Tom
Character questions
Recent Activity