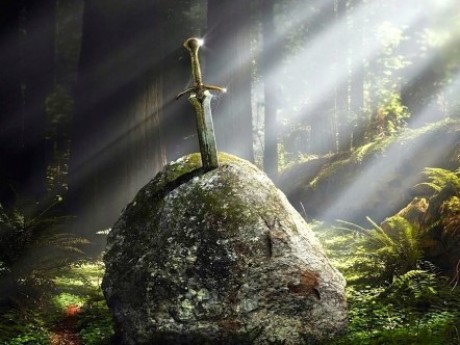 Description
In this game there are two kingdoms called Verden and Dalen.
Verden is ruled by the king, Asgurt, who is very just, but all kinds of magic are seen as a threat towards the kingdom and its people. Anyone who is found guilty of practicing magic, helping mages or hiding magical beasts will be executed. To make sure that all the rules are being followed by the people, soldiers of the king are regularly patrolling around the kingdom.
In the neighbouring kingdom, Dalen, ruled by queen Thalia, all kinds of magic are allowed, but so is slavery. In general, the crime rate is a lot higher here than in Verden, because there are fewer rules and soldiers to protect the people.
In addition to these two great kingdoms there are also a group of people who doesn't want to be a part of either of the kingdoms. It's not an easy life, since soldiers from both kingdoms are constantly trying to get rid of them, but at least they are free to do whatever they want.
Now, the choice is yours; Join Asgurt and his fight against magic, help Thalia create a world where all creatures allowed to live side by side or simply watch how this story is going to unfold and maybe place a bet or two on which side will be victorious.
Characters of all kinds are allowed, just remember that not all of them are welcome in both kingdoms and that every power also has its downside.
The rules are:
- No GodModing
- Be realistic
- Do not control other characters than your own
- No character is invincible or flawless
- Nothing appears out of thin air (neither powers, objects or people)
- Have fun ;)
Let the game begin!
NOTICE! We have recently moved 2 years ahead and at this time Asgurt the King of Garden has died and there have been a war between Dalen and the Timber Craig Kingdom. Dalen is still trying to rebuild after this war and the new King of Verden, Nathaniel (Nate) and his new queen Kadri are trying to keep Verden growing despite the differences between the two of them.
Everyone are more than welcome to join this game, weather or not you have any idea or not as to what have happend in the past. Now we have started anew with the option to continue with new or previous characters if this game.
If you have any questions about this game please send me a message ;)
Cheers
SilverCloud
---
Story Posts
OOC - Yet Another Archiving Post
Dec 28, 2021, 4:19pm by Thaen93
This is a post, and only a post in order to preserve an inspiring game of times past ... ...
Showing 4 out of 1397 posts
---
Post Summary
---
Game Information
Created by : SilverCloud
Category : Fantasy Adventure Mature
Number of characters : 76
Number of posts : 1397
Created : Sep 29, 2017