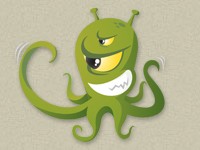 Summary: I've worked for the rebels before, but the Empire pays better and lets you use some of their toys.
Vasc
Owned by:
DeltaArena
Gender: Male
Age: 28
Group: Bounty Hunter
Game: Star Wars: Balance of the Force
Race
Bothan
Ability/Skill
Expert in toxins, both lethal and non-lethal alike, as well as throw-able vibro-blade daggers. Skilled hunter and trap maker, mostly using traps to capture or kill animals from which to obtain toxins. Knowledge of plants used for toxins.
Rank/Title
Self-Employed bounty hunter.
Physical Appearance
I'll fill this later (need some reasearch)
Personality
I'll fill this later (need some reasearch)
History
I'll fill this later (need some reasearch)
Special Items/Ships
I'll fill this later (need some reasearch)
Items/Ship Descriptions
I'll fill this later (need some reasearch)
---
This character is owned by: DeltaArena
Character questions