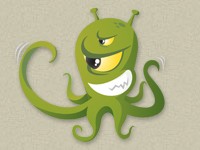 Summary: survivor of order 66
Norwell Boskij (see mod notes)
Owned by:
areare2000
Gender: Male
Age: 25
Group: Jedi
Game: Star Wars: Balance of the Force
Race
Human from naboo
Ability/Skill
Strong with the force and learned to use it, duelist
Rank/Title
Jedi master ( character is approved as long as is made a jedi knight)
Physical Appearance
strong with a very smooth face apperance and he have a mustache
Personality
generous, humble, trusting and just.
History
Survived order 66 by fleeing while his master fought of the clone troopers. Norwell managed to flee the coruscant jedi temple and found a place to hide on the planet of ahch-to where he started to learn of the ancient jedi living their. After a time learning to use the force as a jedi master he joined society again and wants to help rebuild the jedi order.
Special Items/Ships
lightsaber, Jedi starfighter
Items/Ship Descriptions
the lightsaber has a green cyber chrystal. The jedi starfighter is dark green and have a built-in hyperdrive.
---
This character is owned by: areare2000
Character questions