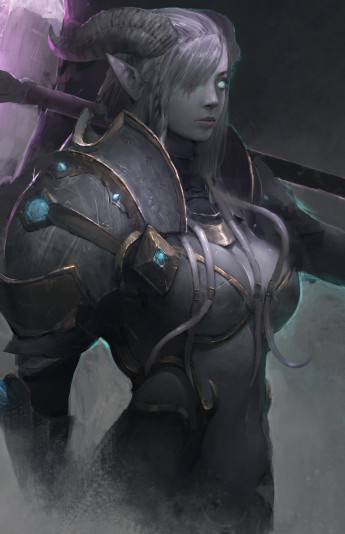 Summary: Paladin of Justice - Church of The Fair Lady.
Belmae 'Bel' Ash
Owned by: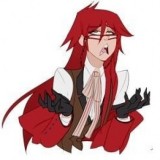 LaserSexPanther
Gender: Female
Age: 31
Group: Knights/Warriors
Game: Dark Age of Aeran
Nationality/Loyalties
Work in progress
Title/Rank
Paladin of Justice - Church Of the Fair Lady
Race/Appearance
Teifling hybrid
Personality/Interests
Usually level headed but has a 'battle frenzy' where she becomes slightly unhinged and becomes a force of nature for anyone to deal with.
Brief History
No relation to the demon family
Arms/Equipment
die Möglichkeit der Schwerkraft (Gravity's Possibility)
-A magic War Maul that is paired with a ring, its weight is light while lifting but when swung it's weight shifts to heavy, and will drop weight to keep the user from 'over swinging
-Make from a massive piece of naturally magic infused quarts.
Powerful Manasteel armor, giant spider silk under armor.
Talents/Abilities/Advantages
She is very good at knowing when to change the weight of the hammer.
Fears/Weaknesses/Phobias
work in progress
Favorite Sayings or Quotes
no favorite sayings.
---
Character questions
Recent Activity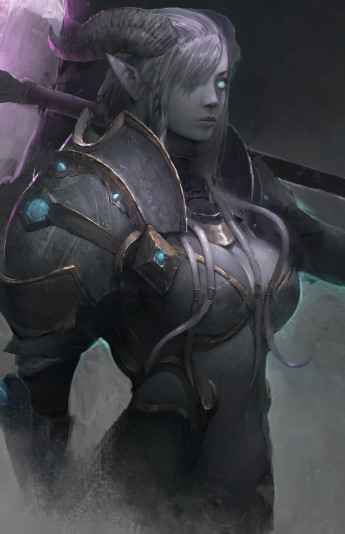 Mentioned in the post
Below Deck
Oct 23, 2021, 3:24am
Updated character profile
Jul 7, 2021, 2:01pm