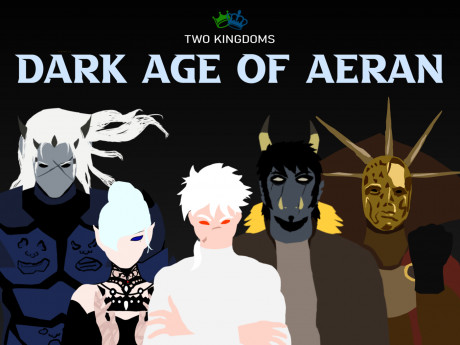 Description
It has been 112 years since the raid that changed the lands of Aeran. Two Kingdoms had warred and found ruin against Timber Crag. Dalen is no more, now a wasteland of monsters and warring city-states. Verden rises as the last of the Two Kingdoms of yore; the Eastern lands are a mass of prejudice and fear that trusts no outsiders. Despite this, an uneasy but fruitful peace lays over old lands.
Old powers are stirring and new ones arise. Beyond the Veil, across the realm, a new storm brews. A new Age has begun with the coming darkness. Will you survive the Dark Age?
---
Story Posts
Adventure Time part 2
Sep 23, 2023, 9:41pm by Jaxx
Having a grin Korsik sat back down ""I don't mynd seeing ye face, as ye don't lik' an elf," said Korsik jokingly. Korsik pulled his own mess kit out of his bag and took some of the meat and ...
Showing 4 out of 343 posts
---
Post Summary
---