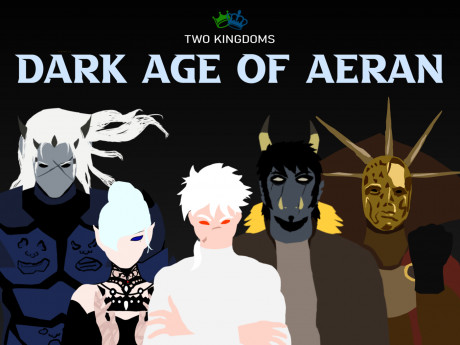 Description
It has been 112 years since the raid that changed the lands of Aeran. Two Kingdoms had warred and found ruin against Timber Crag. Dalen is no more, now a wasteland of monsters and warring city-states. Verden rises as the last of the Two Kingdoms of yore; the Eastern lands are a mass of prejudice and fear that trusts no outsiders. Despite this, an uneasy but fruitful peace lays over old lands.
Old powers are stirring and new ones arise. Beyond the Veil, across the realm, a new storm brews. A new Age has begun with the coming darkness. Will you survive the Dark Age?
---
Latest story summary:
As the search for Orla continues, a religious summit begins. The Mother learns of the possible connection between her assassination attempt and a terrorist attack at the summit. Zatar, meanwhile, lays under an encroaching cloud as The Crimson One is enlisted in the battle against the Being of Chaos.
Posted by: Thaen93 on Dec 29, 2021, 2:33am
---
Story Posts
The Ronin
Jan 15, 2022, 3:38am by LaserSexPanther
The man settled in for sleep. Crossing this desert landscape had been one of the more challenging things he'd ever done. Pressing his back against the stone wall of the small cave. Though ...
Showing 4 out of 237 posts
---
Post Summary
---