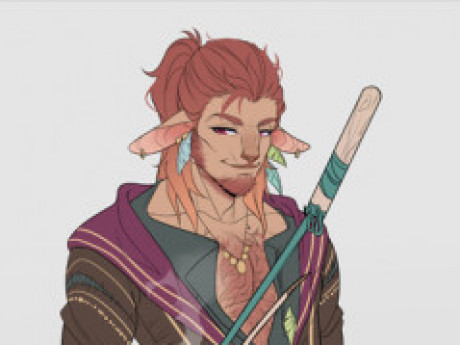 Summary: Self proclaimed wise man.
Asher Willowbranch
Owned by: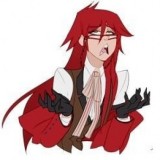 LaserSexPanther
Gender: Male
Age: early 40's probably
Group: Commoners
Game: Dark Age of Aeran
Nationality/Loyalties
Karavoss
Title/Rank
none.
Race/Appearance
Firbolg
tall man with long rust brown hair side burns and goatee and pierced floppy ears, hairy arms and chest cow like facial features. Patched pants, orange waist sash several times repaired coat. blue open shirt,
Personality/Interests
Laid back, bisexual but prefers women or feminine people. Cocksure.
WIP
Brief History
Asher is a much like man around town. A ton of his past seems like its fabricated to some degree. He claimed to have killed a wyrm with a single arrow. He also claims to know who 'really' runs the country and its not who you think. Another outrageous story is he claims to have bested the 'Mole King' in combat.
Arms/Equipment
Bo staff
Pipe
Herb pouch.
Talents/Abilities/Advantages
Smooth talker.
Well like
Heavy weight drinker.
Always knows what to say.
Fears/Weaknesses/Phobias
A bad trip.
not having drink.
never meeting the one. (though he's not looking quite yet)
Favorite Sayings or Quotes
none. Wip
---
Character questions
Recent Activity
Updated character profile
Oct 30, 2021, 3:24am
Updated character profile
Oct 22, 2021, 3:25am
Updated character profile
Oct 22, 2021, 3:19am