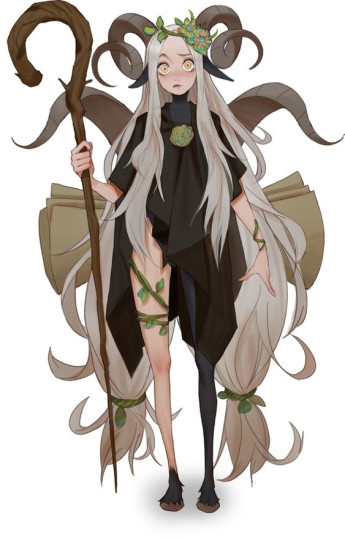 Summary: Satyr druid
Mallow
Owned by: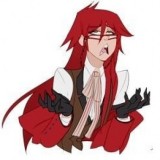 LaserSexPanther
Gender: female
Age: 17
Group: Sorcerers/Sorceress
Game: Dark Age of Aeran
Nationality/Loyalties
Origin unknown
Broken Wheel Township
People
Gideon McCoy
Title/Rank
Druid
Race/Appearance
Atypical Satyr
4'10" hooves to head, 5'1" counting horns (subject to change)
Big yellow eyes, a mess of long white hair, pale skin, asymmetrical body mutation, big curly ram like horns. typically only wears a cloak, animal like ears.
Personality/Interests
Fun, chipper but a bit childish. Mildly scatter brained. Has a small heard of capybara. She also harvests crawfish that she calls yabbies from the shallow bits of the swamp.
Brief History
Mallow grew up just out side of town but not quite in the marshes with her father. From time to time they would go to town with her father to a pub where she got to know the man who ran it Gideon McCoy. A typically no nonsense man that seemed to put up with her. When she was fifteen her father sadly passed away.
Arms/Equipment
a shepherd crook, and a large skull she carries like a backpack that holds her camp tarp.
Talents/Abilities/Advantages
Speaks with nature.
Fears/Weaknesses/Phobias
Getting in trouble.
Alligator snapping turtles
Harm coming to her Cappies
Favorite Sayings or Quotes
(i'll come up with something)
---
Character questions
Recent Activity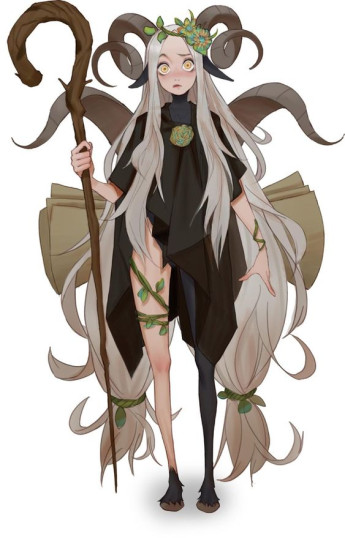 Updated character profile
Jan 16, 2023, 2:31am