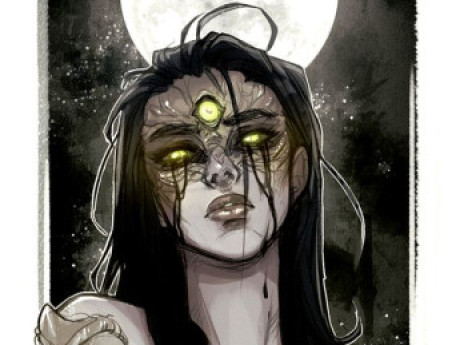 Summary: Witch of The Blight Wood.
Ingrid Blackwood
Owned by: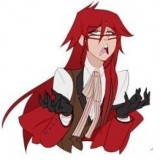 LaserSexPanther
Gender: female
Age: unknown
Group: Sorcerers/Sorceress
Game: Dark Age of Aeran
Nationality/Loyalties
Herself
Title/Rank
Witch of The Blight Wood
Race/Appearance
Unknown, seemingly human at least at one point
Oily Black hair. three glowing green eyes, two where they belong and one in the center of her forehead. Parts of her body look as though they've been taken by a strange unknown fungi, most notable her face and her shoulders. greyish complexion with blackening on her hands due to The Blight. At times her eyes leak as if she is crying how every its a black liquid not unlike melting ink cap mushroom.
Personality/Interests
A far more personably then one would expect witch who lives alone on a island in the swamp that is called the "Heart of The Blight." Said to be the place The Blight originated from when the druids let it lose. She is willing to help people cure their Blight Affliction so long as they are willing to help her help them. Help for Help.
Brief History
Ingrid's date of birth is lost to history. Everyone in the town of Broken Wheel has a story of some sort about her going back to so far its not logical that it could be the same person but every tale tells of the same woman. But little is known of her actual past or present. Some people aren't even sure is she's anything more than an apparition of The Blight.
Arms/Equipment
none
Talents/Abilities/Advantages
Cure the Blight
Fears/Weaknesses/Phobias
Unknown
Favorite Sayings or Quotes
No favorite sayings
---
Character questions
Recent Activity