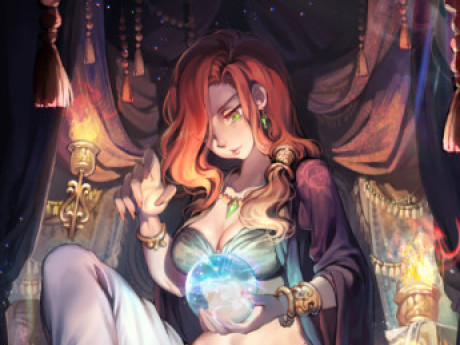 Summary: Soothsayer of The Breezy Top Carnival
Madam Esmerelda
Owned by: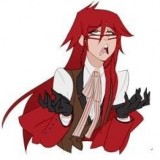 LaserSexPanther
Gender: female
Age: 30
Group: Sorcerers/Sorceress
Game: Dark Age of Aeran
Nationality/Loyalties
Breezy Top Carnival
Title/Rank
Soothsayer of the Breezy Top Carnival
Race/Appearance
Human
Long Red hair with blonde tips, green eyes, pale skin thing body
Personality/Interests
Talks mystical when doing her show but otherwise fairly normal
Brief History
As a child she learned she could see things that would come to be, and as a filterless youth would tell people their fates before they happened scaring people away from her. In her teens she ran away and joined up with The Breezy Top Carnival.
Arms/Equipment
Crystal Ball
Oracle Deck
Bones and tea leaves to tell fortunes
Talents/Abilities/Advantages
Seeing the future
Fears/Weaknesses/Phobias
Seeing impossible futures
Sand worms
Favorite Sayings or Quotes
"Come in, allow Madam Esmerelda to tell your future."
---
Character questions
Recent Activity