Characters in this post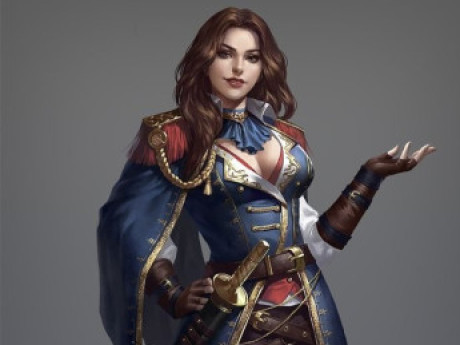 View character profile for: Melandra Avalloc
Dallying Before the Task
STONESHADE KEEP
"So it is a map?" Melandra held the tusk - rather half a tusk aloft and looked down its length as if it were one of her swords being inspected for flaws. "Hmm, could be at that. Why would the Friar give you half of a map, but fail to disclose its function, then give to you - give to me the other half whenst I come asking?"
She hoisted an eyebrow at the Duke. "Unless he is not ware of these clues? Yet Tarmen somehow is?And why am I asking you the very same questions you commission of me? I must be sober." Melandra moved over to stand by the Duke and look upon the map on the wall. She pointed at Bootleggers' Pier, "At the risk of being a scold, please tell me you played no part in the naming of these abroads. If you say yes I shall tilt with you in the courtyard."
She grabbed the bottle of brandy in one hand and the half-tusk in the other. "May I take these with me? They are both sure to prove most essential in securing the Friar's fain support."