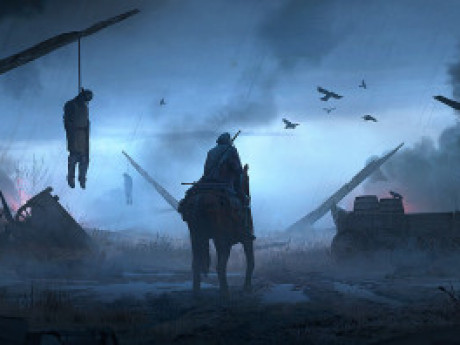 Description
Explore a brand new continent and endless possibilities, as you leave your old life behind in the Continent of Helias, searching for new beginnings and opportunities.
The game will follow your characters journey trying to survive in a hostile and strange new world as you struggle to leave the ghosts of your past behind.
The game will start as you arrive in Ostiarium, the Gate City, stronghold of the Empire in Arcadia.
What does the future hold in store for you?
---
Latest story summary:
The battle for Aquilo is over but the wounds it opened are far from healed. The destruction of a strange artifact brings visions of doom and death to a group of comrades. The cryomancer Shalia Nix and her newly acquired captive, Islana Annora, arrive at the Armat Caravanserai, for her meeting with the Ozainae delegation, unaware they are being stalked by a dangerous foe. In the Odsier Plains the war is underway with whole tribes put to the sword!
Posted by: Winteroak on Jun 24, 2022, 8:06am
---
Story Posts
Dying like a man
Jun 28, 2022, 11:22pm by Zeeke
As the three riders rode down on the small party, Wim knew they were in trouble. Spears had a better reach than swords and they could be thrown. It was clear that his wounded party was most ...
Showing 4 out of 1142 posts
---
Post Summary
---