Characters in this post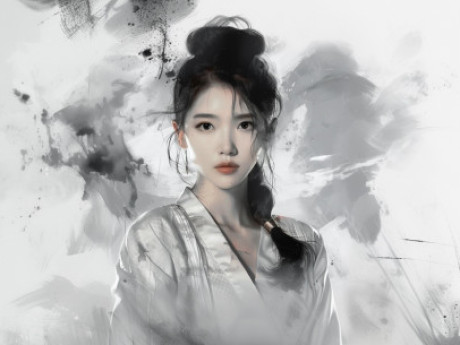 View character profile for: Gonyaul'vaux
Meditation Training Absentee
Orohc Adweltis'vaux, one of the elders of the village, calmly made her way through the Vauxian treetop architecture to the academic platform constructed higher up in the canopy. She was dressed in an ornate Arisha Ikeburer, unique to the Orohc, that honored her mastery, wisdom, and ongoing beneficial impact towards their people. Every fold and layer of her garments were beautifully in its place. Her strong posture and grace resembled that of a young adult despite her old age, and like most Vaux she had a youthful radiance that seemed to avoid the brushstrokes of time. Her hairstyle was a series of white circular braids, signifying to others that she was choosing to hold the concept of "meaningful connections" in her heart that day; an invitation that she would still her life for deep conversation and sharing of empathy should anyone wish to engage. She stopped midway through the suspended plank bridge and paused to look over their village in the trees with a sigh of gratitude.
It had been 156 years since arriving in the jungle, and the Vaux had synergistically transformed their culture, along with their environment, into a beautiful and peaceful utopia. They were like a forest that had been burned to the ground, only to regrow more beautiful than before. The days of long past, where nothing but suffering and survival were the norm, were gone and replaced by a thriving and cheerful civilization. They had learned to navigate the perils and create a wonderful relationship with the jungle. She recalled the improvements in their forms and functionality of life since she was a little girl to now, marveling at the advances made and the hardships overcome; especially when she remembered the accounts from the generations before hers. A tear kissed her eyes as she felt the appreciation for everything that she had experienced and all those she had the privilege of experiencing them with.
She was not in a hurry and each footstep along the connecting bridge, from the eastern part of their treehouse village, was carefully and silently placed as to not disturb any of the young seventh generation children attempting to exercise their concentration and mindfulness. They were all supposed to be meditating, it was that time of their daily routine. It had been two hours since she left them to tend to other duties. Upon arriving back, everyone was still in their place, silent, and seated in a meditative position with their eyes wrapped in their customized Upparia. She smiled at their success, from the 7 year old all the way to the young teenagers, they had achieved the longest duration of time yet. It would not be uncommon, by the time they transitioned from adolescence to adulthood, to be able to meditate for impressively long durations of time when necessary.
Adweltis finished her assessment on their technique and completed the head count. She was not surprised that one student was missing. Where he should have been, only his Upparia lay neatly folded. She smirked knowing instantly that it was Gonyaul'vaux. The young boy, eleven years old, struggled with focusing compared to the rest of his peers. He was wildly imaginative and full of wonder, strengths to be nurtured; however, easily distracted, a weakness that needed scaffolding if he were to become a mature and productive Vaux citizen. Using only her hands, expressions and body language, she brought the other children out of their meditations, celebrated their success with positive affirmations, and then dismissed them to go about their chores before their next training session of the day with Orohc Vandwln'vaux.
Now that she was alone, she would have the opportunity to discipline Gonyaul in private; a pretty frequent occasion no matter which Orohc was training at the time. While it could have been justified to get annoyed and frustrated with this additional step, she had grown to love the extra time that was necessary to help the sweet young boy develop. In addition to helping Gonyaul, Alwetis found it gave her the opportunities to improve on her patience, kindness, and nurturing behaviors.