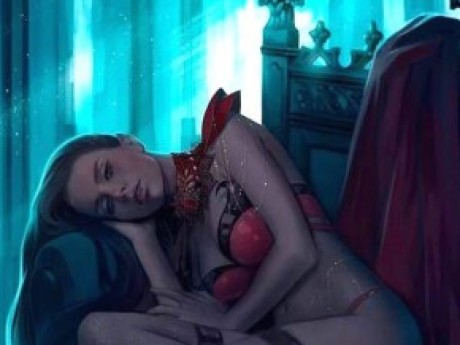 Summary: Owned by Tyreth
Cordelia Vega Winslow
Owned by: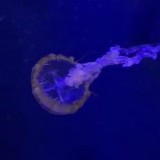 aasully
Gender: Female
Age: 20
Group: People of Dalen
Game: Two kingdoms
Group (Verden/Dale/Other)
Slave of Dalen
Race
Human
Job/Skill
Cordelia is a slave for the current Orchard owner, Tyreth. She is a brilliant performer; which came into great use for Tyreth's late uncle, especially in his time of hosting masquerades. At this point she is a personal servant for Tyreth himself.
Rank/Title
Personal Servant
Physical Appearance
Cordelia stands to be 5'7", with a toned figure from working in the fields. Her skin remained pale from the excessive fabric she wore to keep it so. She has an hourglass figure, with a full, and perky chest. Long brunette hair falls to just above her rear in beautiful, loose curls. Brown, almond-shaped eyes, with a hint of green around the pupil. Her lips full, face shape would be considered 'heart', and her eyebrows arched.
Personality and interests
Cordelia is highly opinionated and strong willed- proving to be difficult qualities for a servant to have. There is of course hostility towards her current lifestyle. She wasn't always a slave, and undergoing treatment from her previous owner has only instilled a harsh reality she cannot escape emotionally. Loyalty is her most commendable trait, yet her loyalties are strictly to her fellow slaves. Cordelia is interested in the fine arts, music, and politics.
History
Cordelia was raised in a household that was made of only female children. Her father made a great profit on his daughters, selling each of them into the slave trade. All of the girls were beautiful; except for one, who was sold to a brutish slave owner for only a pale of water. Cordelia grew up with compassion lacking in her household. When sold to Tyreth's uncle, at the ripe age of 17, it was a pleasant change. She was simply there to serve him drinks when he ordered, clean up his personal space, and to serve as a house ornament until she came of age.
At 18, multiple things changed for young Cordelia. The uncle began to become an alcoholic, and more touchy than usual. He started to ask for her to do strange things, such as assist him in dressing himself. It wasn't until one of the older women, Maxine, had taken notice to the demeanor of their owner changing, that she stepped in and decided to become the house maid. There wasn't much to argue about this, for she made the excuse that Cordelia was becoming a woman, and would do nothing but be a burden until she got her hysterics under control.
Moving from the house work, to the farm work was a humbling experience. Her body began to ache daily from the manual labor, and calluses formed on her delicate hands. Bathing was no longer an everyday routine, but took place once a week amongst the other women who worked in the orchard. One late night, Maxine visited their living quarters and discussed with Cordelia the acts that were beginning to take place within the house. Their master began to ask similar things from her, and she avoided his hands by serving the owner's nephew when he visited. Maxine was absolutely smitten with the nephew, known as Tyreth. It disgusted Cordelia. In her eyes, Tyreth was just another owner that got his rocks off by fucking the servants. They were all the same. It should be noted, that Cordelia has yet to notice there were only women slaves at this orchard.
Cordelia was 19 when the masquerades began, and the uncle would no longer accept Maxine's excuse for having Cordelia in the orchard. He knew good and well that his friends would be delighted to lay eyes on her. Cordelia moved back into the house just before the first hosting took place. Her owner had yet to ask her to take part in strange tasks, and seemed to ignore her presence largely. The night of the masquerade, her master approached her, and the rest of the house servants, with a specific outfit. Each of the women were given a collar, all in different shades, with different designs.
Cordelia's collar was red leather, with thin a thin gold chain lining the bottom of the red fabric. She yanked to see if it was as malleable as gold, but found it had been iron dipped in gold. The same metal was also in place on the front of the collar; the D-ring being attached to a longer, and slightly thicker, gold plated chain. The clothing she was told to wear would only be considered clothing by name, for it provided no coverage true clothing does. A red plated metal, perfectly shaped to her breasts, but smaller, replaced her original attire. The metal pushed her breasts upwards, the black metal lining emphasizing her pale skin. It was held in place by leather lacing at her back. She was given a gold-plated g-string panty, with red flowing veils attached to only the front and the back of the panty. Many of the other slaves had worn similar, risqué clothing; but Cordelia's was by far the most revealing.
It was that night that she had first met Tyreth, but she had no clue who he was. She found him enchanting. They spent most the night discussing the arts, and occasionally she would sit so that the fabric from her bottoms slid to the side seductively. After the party, one of the Master's guests took advantage of her attire and begged for Cordelia to give him a private dance. When Cordelia denied the offer, her drunken master spit in her face and forced her. After the party, her master continued to punish her for being defiant towards his guests. She was forced to bathe in front of him, bathe him, and wear the outfit given for the rest of her servitude. Occasionally, her master would slide the fabric to the side and attempt to touch her, but Maxine always intervened.
Cordelia had become hopeful that the man she had met would put an end to the life she was given, until Maxine had told her that was the man she kept company with. Since then, Tyreth had given her gifts from his travels to appease her. She would take them with a stoic face, and only appreciate them in the privacy of her own quarters. All of the women at the orchard wore clothing that revealed more than 75% of their skin, and most didn't mind it. In honesty, Cordelia didn't mind the attire either. Her new masters watchful gaze was welcomed internally, but rejected under the public eye.
Favourite food
Roasted Peanuts
---
This character is owned by: aasully
Character questions
Recent Activity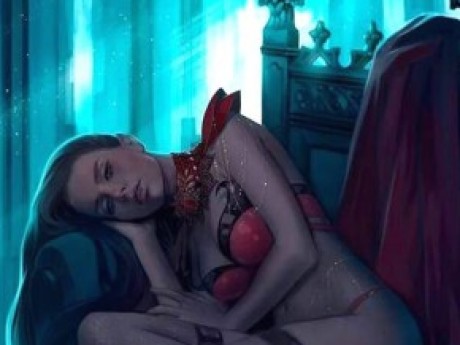 Mentioned in the post
Obedience
Feb 21, 2018, 7:53am
Mentioned in the post
Insolence
Feb 15, 2018, 7:48am
Mentioned in the post
Dismissal
Feb 13, 2018, 3:38pm
Mentioned in the post
Prideful
Feb 5, 2018, 10:16am
Updated character profile
Nov 29, 2017, 12:59pm