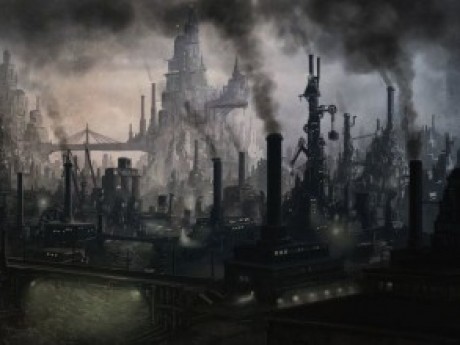 Description
CURRENTLY CLOSED TO NEW PLAYERS
Maelstrom takes place in a steampunk setting where a precious resource called Flagesium powers the remaining bastions of humanity. Flagesium is acquired from a great mine known as the Delve, where raw Flagesium is extracted and moved by rail to the dark industrial city of Dusk. Here it is refined and flown to Elesium to keep the utopian City in the Sky afloat in exchange for clean water, food, and medicine.
This arrangement is necessary due to a perpetual, extremely volatile, toxic canopy called the Maelstrom. The Maelstrom covers the world like a shroud and all of the dark lands beneath it are rendered poisoned and inhospitable to life. The "arrangement" between the dark lands below and the city above has kept civilization alive for centuries, but as is the case with every system, some people have been benefiting from it more than others; and many of those that have been getting the raw end of the deal would like to do something about it...
"Let Elesium tremble at the whisper of revolution. The people have nothing to lose but their chains. They have a world to win."
Enoch Solomon Fordham, (The Crimson Circle).
---
Story Posts
What Goes Up...
Feb 24, 2021, 2:41pm by Largehobbit
Originally posted by Largehobbit: Mar 4, 2018, 10:09am The Roost - 18th August – Morning Eli stood on the deck of the Seraphim grinning at the sky. The Maelstrom boil ...
Prologue : Flesh Abscission
Feb 22, 2021, 1:45pm by Largehobbit
First Posted by : Winteroak on Mar 4, 2018, 1:16am Dusk - 17th August - The Sprawl Lucas Eli sat in the dirty hovel looking at his surroundings. He kept rubbing his hands betray ...
Showing 2 out of 2 posts
---
Post Summary
We're only able to show post summaries on games with 20 or more posts.
---
Game Information
Created by : Largehobbit
Category : Supernatural Steampunk
Number of characters : 4
Number of posts : 2
Created : Feb 22, 2021
Moderators
Largehobbit
Members
There are 1 members in this game
Pending Members
There are 1 members in this game