Characters in this post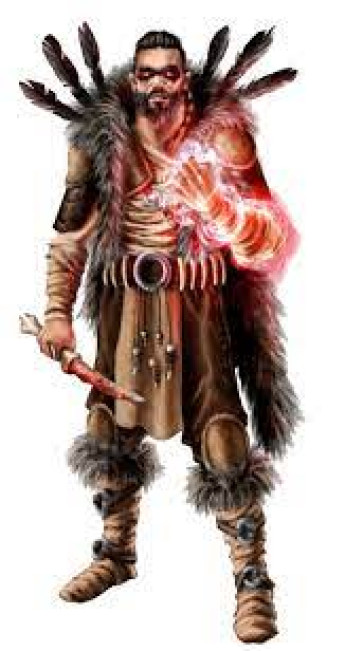 View character profile for: Chatruta of the Chulla Brood
Direction
Ch'Truta lay still upon the floor inside his tent. His eyes facing upward, we're open, appearing to stare at the ceiling of the tent. His breaths came so slow, one could hardly tell of he was breathing. In fact, if they were to feel for a pulse, it was so faint, they would declare Ch'Truta dead.
In truth, Ch'Truta was under the influence of his trance inducing concoction. His eyes, looking straight ahead, gazed upon the spirits of the swamp. They pointed as a myriad of colors swirled around to bring Ch'Truta a vision of a fiery redhead. She appeared young. Ch'Truta considered her beautiful. She was young and fully of energetic charisma. He was attempting to grasp what the spirits were trying to communicate to him.
Suddenly, he understood. She stood before a vast horde, leading them on to war. Victory would be hers. It was unusual for Ch'Truta to follow a woman, much less one so young, but they were almost commanding Ch'Truta to align himself with her.
In his vision, Ch'Truta questioned what would happen to Wurm. He felt a loyalty to the warrior. Wurm indeed would lead all the Bloodletters in battle, but would see the charisma of this fiery woman. Yes! Victory would be theirs, under her leadership. Now, as they neared the horde, they had direction.