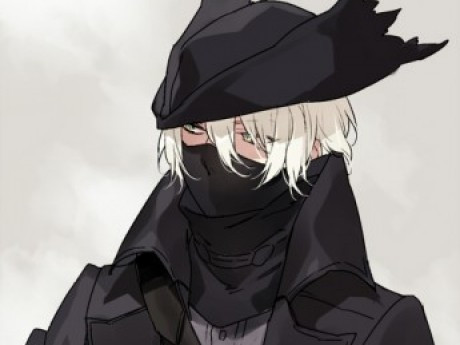 Summary: Beast Hunter who loves a good book.
Sasha Lagrave
Owned by: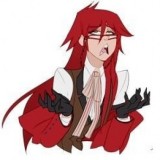 LaserSexPanther
Gender: Female
Age: 27
Group: Humans
Game: The Order of The Moon
Nationality/Class/Religion
French
Middle Class
Theist
Job/Skills
Beast Hunter
Skills/Talents: unflappable, Absolute Direction, Fast-Draw, Short sword, Scythe, Pistol, Garrote
Expertise: Occult Bestiary Knowledge, Beast Biology
Languages: French, English.
French accent
Flaws
Penchant for going solo
Physical Appearance
Race: Human
Height: 5'7"
Weight: 115 lbs
Skin Color: White
Eyes: Grey
Hair: Pale Blonde med-short
Clothing: Strange garb consisting of a neck proctor, vest and mid shin boots made from black leather, and hat, trench coat, dress shirt, pants and face mask made of cloth.
Personality and interests
Because of the obscuring of their face Sasha tends to come off as rather cold, especially when their face is buried in a book but they are really rather nice as long as you aren't a 'monster' which doesn't mean someone who happens to be one, but one that acts like one.
Reading books
History
Sasha was taught at a young age that monsters were very much real, but not all of them wore the faces of beast. Some wore the skin of humans. Metaphorically speaking, and that those kinds of people can be worse than the monsters. Trained on the fastest way to kill both man and monster. And that's what they did. Brining in bounties of wanted men, and taking down things that go bump in the night. Until the powers that be took notice.
Favorite Sayings
"Do you mind...I'm trying to read."
---
Character questions
Recent Activity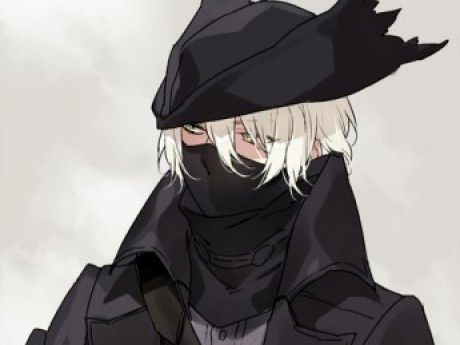 Mentioned in the post
Plans
Sep 29, 2023, 10:07pm
Mentioned in the post
Teen Angst
Sep 14, 2023, 7:56pm
Updated character profile
Apr 1, 2023, 2:48am
Updated character profile
Apr 1, 2023, 2:42am
Updated character profile
Mar 26, 2023, 9:32pm
Updated character profile
Mar 25, 2023, 3:40am
Updated character profile
Mar 25, 2023, 3:36am
Updated character profile
Mar 25, 2023, 3:35am