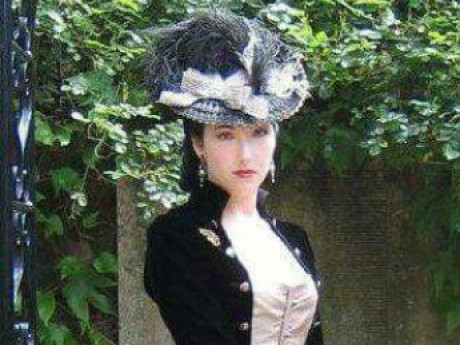 Summary: Leader of The Magic Guild
Countess Constance Charbonneau
Owned by:
Cindy
Gender: Female
Age: 150
Group: NPC
Game: The Order of The Moon
Nationality/Class/Religion
French - Eldren
Upper-Class
The Acuitus
Job/Skills
She is the Leader of the Magic Guild of Paris
Empirical Mage
Intelligent
History
French, English, Russian, Latin, Ancient Greek, German, Spanish, Italian
She has three realms: Body, Mind, and Spirit
Flaws
Constance is not able to bring herself to fall in love again, believing she was luckier than most. Many Eldren of her day married to keep the race going rather than actual feelings for the other person. So, she feels it cannot happen again. She also believes she needs to seem almost flawless to the outside world, which can cause a great deal of internal stress.
Physical Appearance
Hair - very dark brunette (black)
dark eyes
fair skin
height about 5'7"
Personality and interests
Constance is upper-class. Impeccable manners, she knows everyone who's anyone and makes sure they know her. She has a bit of a fondness for the younger members of the guild (especially the younger Eldren members)/
History
Constance has always been an extremely gifted mage, even as a child. She has always had all three realms and as a child could often be heard talking to ghosts. She was sent to all the best magic schools and studied under great masters.
She explored the world for a time through various ventures, as that wasn't uncommon for Eldren to do even at that time. It was during one of these ventures, the Countess met Count Maurice Charbonneau. The two eventually decided to get married. She was 46 and he was 60, though, for a race that lives to 300 that age difference does not matter so much.
They had a son, Guillaume about three years into the marriage. Then Constance turned 50, at the time they were living outside of Paris on an estate but often went into the city. It was that year that Falker's disease hit Paris hard. While they tried to quarantine in the estate, it eventually struck their son and then the Count. Constance was widowed and her son passed.
Within the next year, she boarded up the estate, moved back to Paris, and became an active member of the guild as a way to keep herself busy and her mind off her grief. Through the years she rose up the ranks of the guild, becoming leader about 20 years ago. She's been the leader ever since. She never remarried.
Favorite Sayings
"Welcome, are you a new member?"
"What realms are you?"
"Please, come chat with me."
---
This character is owned by: Cindy
Character questions
Recent Activity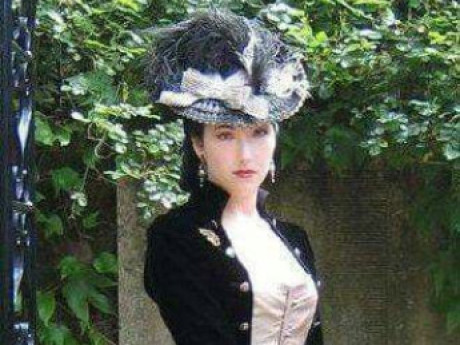 Updated character profile
Apr 16, 2023, 6:44pm
Updated character profile
Apr 7, 2023, 6:52pm
Updated character profile
Apr 7, 2023, 6:51pm