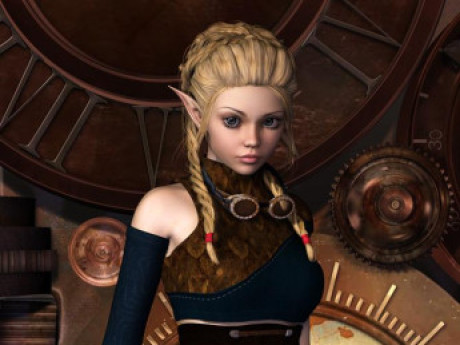 Summary: Leader of the Technology/Science Guild - Technology Division
Celine Allard
Owned by:
Cindy
Gender: Female
Age: 100
Group: NPC
Game: The Order of The Moon
Nationality/Class/Religion
French - Gnome
Upper (raised working, then middle)
The Invento
Job/Skills
Leader of the Technology and Science Guild - Technology division
Highly intelligent, gifted with inventions and technologys
Flaws
Not a good fighter. Wants to get to know everyone, which wouldn't be a flaw except she is surrounded by a lot of introverts.
Physical Appearance
blonde hair
brown eyes
height - 3'9"
Petite
looks very young for her age
Personality and interests
Celine is friendly and outgoing. She enjoys meeting people and discussing all kinds of subjects, though technology and innovations are her passion. She has a bit of an adventurous streak.
History
Celine Allard is the first gnome to be appointed the head of a guild in Paris. Celine was born to slave parents. She showed not just an aptitude for designing new technologies from a young age but also a spirit of always wanting to try new things when it came to her inventions. She designed the engine for one of the first steam-powered airships but her colleague, a male human, got the credit. About twenties years ago, the colleague admitted the engine had been Celine's idea. The guild, who had overlooked much of her and the accomplishments of other gnomes, changed their ways. The acknowledgment of her accomplishments put Ceiine on a path toward leadership and five years ago, she was made leader of the technology division of the guild'
Favorite Sayings
"Welcome, glad you came."
"How can I help you?"
"There is only one way to find out, try it."
---
This character is owned by: Cindy
Character questions
Recent Activity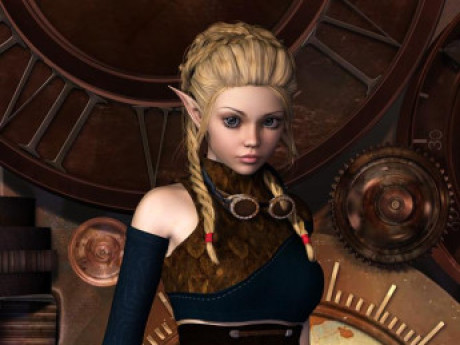 Updated character profile
Apr 8, 2023, 3:14pm
Updated character profile
Apr 8, 2023, 3:14pm