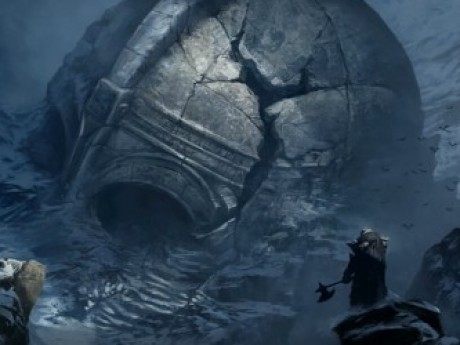 Description
New Players Welcome : Please read the game information page before creating a character.
The gods are dead. Yggdrasil is sundered and the nine worlds drift within the endless void. On Midgard the winds of magic stir once more as the bastard son of Loki seeks fresh pawns to set upon a board of his design.
I have added a link below to a Norse Mythology website for a little optional light reading.
---
Latest story summary:
Almost at the doorstep of the Necromancer the heroes have stumbled upon a grotesque scene. Winter wolves and their riders alike have been slaughtered in the snow and amidst them sits a lonely forge, its fires burning brightly. What could this mean?
Posted by: Largehobbit on Jan 19, 2019, 6:20pm
---
Story Posts
Welcome All
Feb 15, 2019, 10:14pm by Largehobbit
The others followed as Kespin and the witch climbed upwards towards the dark maw of the entrance. As they climbed the air grew still and heavy and the open maw of the citadel entrance loomed ...
Showing 4 out of 607 posts
---
Post Summary
---
Moderators
Largehobbit
Members
There are 7 members in this game
Pending Members
There are no pending members in this game