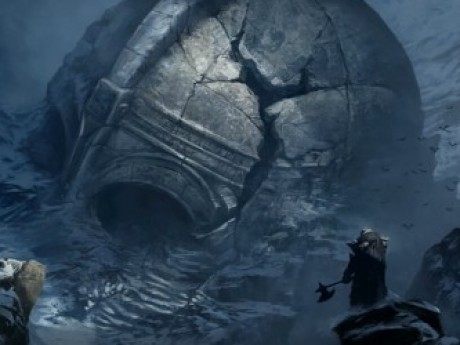 Description
New Players Welcome : Please read the game information page before creating a character.
The gods are dead. Yggdrasil is sundered and the nine worlds drift within the endless void. On Midgard the winds of magic stir once more as the bastard son of Loki seeks fresh pawns to set upon a board of his design.
I have added a link below to a Norse Mythology website for a little optional light reading.
---
Latest story summary:
Tiella is dead. Her life taken by a dagger gifted to her by the mysterious shadow that watches over the elf girl Luna. The company are in ruins as Dyvia also fights for her life after a demonic birth which she has carried from the underworld into the frozen realm of Niffelheim.
Posted by: Largehobbit on Jul 26, 2019, 7:08pm
---
Story Posts
A Song of Dread
Aug 21, 2019, 6:43pm by Largehobbit
The raven soared high above the fleeing Jotun and his human companion. He watched in confusion as the wolves began to drop back as if by some silent command. They slowed and then stopped and ...
Showing 4 out of 978 posts
---
Post Summary
---
Moderators
Largehobbit
Members
There are 9 members in this game
Pending Members
There are no pending members in this game