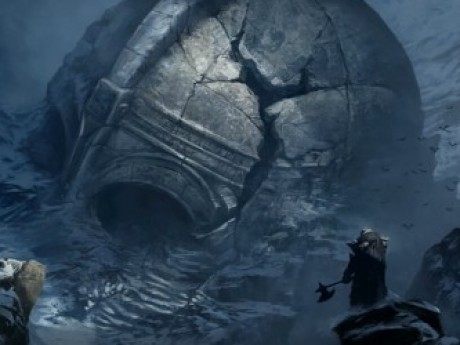 Description
New Players Welcome : Please read the game information page before creating a character.
The gods are dead. Yggdrasil is sundered and the nine worlds drift within the endless void. On Midgard the winds of magic stir once more as the bastard son of Loki seeks fresh pawns to set upon a board of his design.
I have added a link below to a Norse Mythology website for a little optional light reading.
---
Latest story summary:
Charged by the son of Loki to carry out three foul executions in his name the party make their way to their first target, Hel queen of the underworld and keeper of the dead. Seeking the Necromancer Araghol they travel now on the Deep Road through the Stone Gardens of Etheril.
Posted by: Largehobbit on Sep 8, 2018, 11:36am
---
Story Posts
Charmed
Oct 22, 2018, 1:16pm by LucianNepreen
Dyvia couldn't help but feel her face heat up at Radis's words, she had not heard her native tongue in so long, even Ifran had opted to Common for most of the trip. "Pent shar do benor huld ...
Showing 4 out of 336 posts
---
Post Summary
---
Moderators
Largehobbit
Members
There are 7 members in this game
Pending Members
There are no pending members in this game