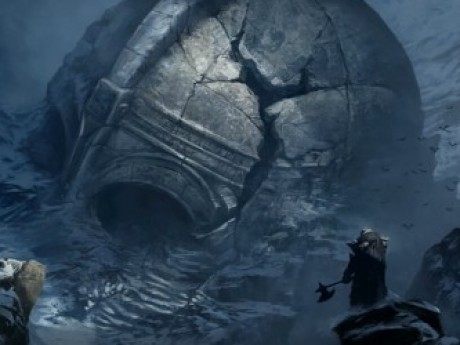 Description
New Players Welcome : Please read the game information page before creating a character.
The gods are dead. Yggdrasil is sundered and the nine worlds drift within the endless void. On Midgard the winds of magic stir once more as the bastard son of Loki seeks fresh pawns to set upon a board of his design.
I have added a link below to a Norse Mythology website for a little optional light reading.
---
Latest story summary:
Attacked by Valkyries in the wild north the companions barley fought them back to rescue three Dwarves of the nearby Tinder Mines. Now they travel to meet the Dwarven elder and get help in their quest. The dark demigod Harlequin has charged them to slay three of his enemies the first of whom is his own sister Hel, queen of the dead. They must find a necromancer to gain passage to her realm.
Posted by: Largehobbit on Jun 6, 2018, 7:20pm
---
Story Posts
Information
Jun 23, 2018, 5:02am by LucianNepreen
Dyvia nearly jumped with panic as Luna explained their intentions. "Please do not think we are in league with the Harlequin, many of our band were forced or tricked into his employ." ----- ...
Showing 4 out of 269 posts
---
Post Summary
| | Jan | Feb | Mar | Apr | May | Jun | Jul | Aug | Sep | Oct | Nov | Dec |
| --- | --- | --- | --- | --- | --- | --- | --- | --- | --- | --- | --- | --- |
| 2018 | | 46 | 40 | 45 | 132 | 6 | | | | | | |
---
Moderators
Largehobbit
Members
There are 6 members in this game
Pending Members
There are no pending members in this game