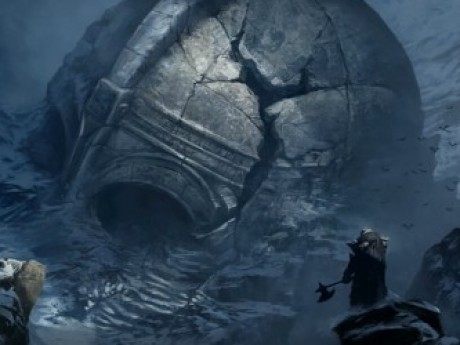 Description
New Players Welcome : Please read the game information page before creating a character.
The gods are dead. Yggdrasil is sundered and the nine worlds drift within the endless void. On Midgard the winds of magic stir once more as the bastard son of Loki seeks fresh pawns to set upon a board of his design.
The Story So Far...
Drawn together in a small village on the edge of civilisation our heroes came face to face with the Harlequin, son of the dead god Loki. The chaotic demi-god has laid claim to their fate and sent them on an impossible mission to slay his own sister the fallen queen of the dead know as Hel. They now travel north seeking an abomination, a necromancer, hoping that his dark magics can be used to complete the task.
Join them if you dare!!
I have added a link below to a Norse Mythology website for a little optional light reading.
---
Story Posts
Tell Me Everything
Apr 20, 2018, 8:34am by Largehobbit
"For the sake of all that is holy will you stop doing that." The merchant called back to Kespin. Dyvia peered back to see what the man was shouting about and gasped as she saw the old man re ...
Showing 4 out of 95 posts
---
Post Summary
| | Jan | Feb | Mar | Apr | May | Jun | Jul | Aug | Sep | Oct | Nov | Dec |
| --- | --- | --- | --- | --- | --- | --- | --- | --- | --- | --- | --- | --- |
| 2018 | | 46 | 40 | 9 | | | | | | | | |
---
Moderators
Largehobbit
Members
There are 4 members in this game
Pending Members
There are no pending members in this game