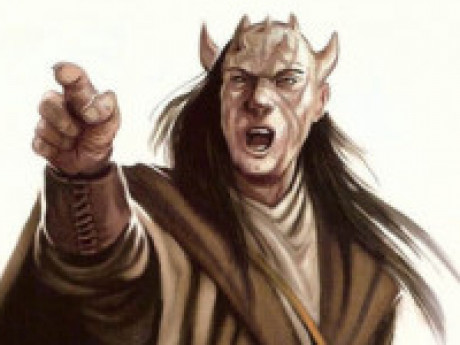 Summary: A combative Zabrak Doctor
Chivek Koomo
Gender: Male
Age: 32
Group: Rebellion
Game: Star Wars: Alliance
Homeworld
Maltras (A Zabrak outer rim colony)
Job
Cybernetic surgeon (doctor with some droid programming)
Physical Appearance
Civeck stands about 1.85 meters tall with red hair and tan skin. His hair is long and comes to his waist. His eyes are a deep violet and he has two main horns about 1/3 the way back on his head and multiple minor horns.
He has a cybernetic left hand and a scar across his chest.
Personality
Civeck is open minded but stubborn. He like people and technology. He is not fan of the empire and some of the experiments they carry out.
He can be combative when he needs to be. He prefers hand to hand and arcane combat rather than blasters.
He us his martial arts as a spiritual discipline.
History
Chivek was raised on an outer ring colony called Maltras. Like many of his species he spent much time learning the basics of his cultures martial art.
When the Empire arrived, he fought them losing his left hand. It was because of the doctor the treated him that he went in medicine.
At the end of his training he left Maltras on an imperial shuttle to work at a Empirial research facility
His parents are alive as is his sister.
---
This character is not owned by anyone. You can adopt them if you become a member of this game.
Character questions
Recent Activity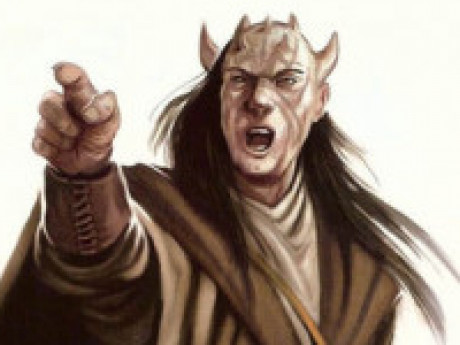 Mentioned in the post
Shoot!
May 6, 2022, 10:38pm
Mentioned in the post
Well
Apr 23, 2022, 10:21am
Mentioned in the post
Umm...
Apr 23, 2022, 2:01am
Mentioned in the post
Names
Apr 19, 2022, 1:44pm
Mentioned in the post
Oh joy
Apr 19, 2022, 1:08pm
Mentioned in the post
Meatball 2
Apr 19, 2022, 12:56pm
Updated character profile
Dec 28, 2021, 4:14am
Updated character profile
Dec 27, 2021, 6:38pm
Updated character profile
Dec 27, 2021, 6:36pm