Characters in this post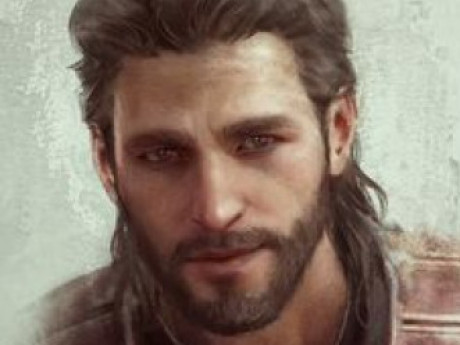 View character profile for: Markus Norixius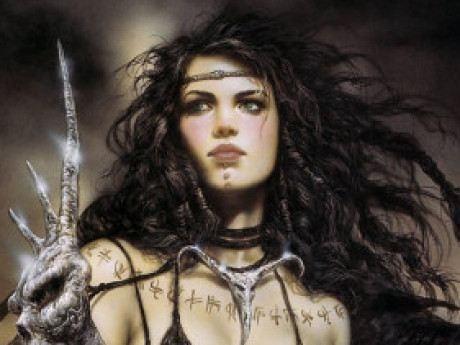 View character profile for: Shalia Nix
Following the Leader
JP with Winteroak and White_Caribou
With her words ringing in the ears of the Helians, Koshnem left his warriors to keep control of the crowd while he retired stalked forward to stand a head above Markus.
The man had become the heart of Aquilo and many would follow him. If he refused their offer much could be lost in a heartbeat.
Speaking with Shalia while looking the man in the eye the War Chieftain said, "Tell him to walk with us..." He then walked towards the path that lead to the entrance of the mines away from prying eyes and ears.
"Markus, we must discuss privately," Shalia nodded toward Koshnem's moving form, only turning to follow suit when the craftsman did.
Markus had no choice and walked behind the towering figure of Koshnem as Shalia stepped next to him. All eyes in the settlement turned to the trio as they made their way up into the mine. Once they reached the entrance, Koshnem stopped looking at its gaping maw. The darkness inside peering back reminding him of the taboos and blind prejudice he wanted to see the Odonine overcome.
Shalia approached with the craftsman to her left, only stopping when the War Chieftain did. Her gaze flicked between him and the Helian man, for a moment back toward the rest of the settlement, until finally resting on the black abyss Koshnem stared into. Such an empty expanse, even if it was just a mine entrance, was unnerving. She should hate it, the unknown. But it was so enticing and full of potential. The witch was no stranger to darkness. In fact, some circumstances made it seem like she was built for it. But having learned the story of Neph-Kin, of tunnels twisting deep beneath the Odonine's feet, and superstitions the mountain folk cowered from, all of it brought goosebumps to her skin. Understanding that if you pushed just far enough beyond the boundaries, maybe you could find something and never really come back from it--great terror or great discovery? How fascinating and grim...
She shifted to face the men and redirected her thoughts to the crucial matter at hand.