Characters in this post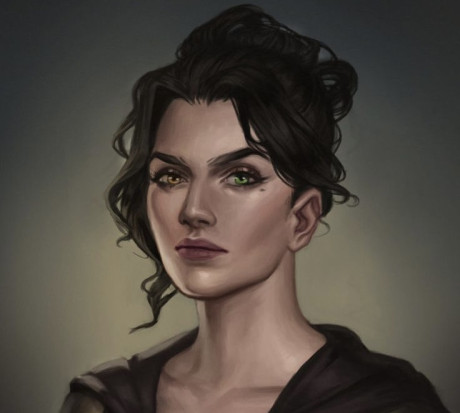 View character profile for: Alexis Greyriver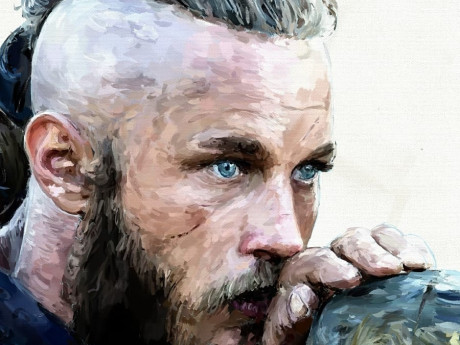 View character profile for: Tarmen Frespit
Into the Keep
Tarmen remained quiet for much of the walk towards the Keep. He was as usual walking through memories as much as he was treading the cobbles crunching under his boots.
Just a year ago, what had he thought? Whatever it takes for some excitement? He found himself drifting on that thought, what had he thought would have happened? He didn't want to be a goon in a war, yet had signed himself up for a guaranteed spot on the Empire's frontline.
He denied fervent worship of the gods for a more familial view of them, but had been actively working against them, with the Creed, for what? A few drops of a drug that had hardly worked and was even making him worse.
He had cursed the imp and Slivhiki, yet had carried them for far longer than any man should have.
When had he stopped asking questions? Not to others, he could make snide remarks all day to Zane, but to himself.
He had also been looking about the settlement as they walked, reminded of Alexis's comments about the people. The vendors nodded their way as they passed, Tarmen recognizing the butcher he had helped so long ago. He felt an odd weight form in his gut from thinking of how this would change, from the joyous throng that he had once celebrated with to possibly being butchered soon.
Memories of doing such slaughter in the past only added to the weight, though he knew the silent sting of shame.
In this mush of emotion he found at least one answer he had been seeking. Who his enemy was.
He had the realization that he truly didn't know anymore. He wanted the death of the Duke, but not of Ostiarium. He felt the need to fight the natives, but knew their struggle and that their current plan could benefit them as well. He had to wonder if this was a weight Alexis had already been carrying this whole time and felt like the child of the group again. Even Gonyaul had put it together before he did and it made his tantrum in Gra'akast look even more infantile.
Tarmen didn't like being in that position and even now fought this revelation, wanting to see Ostiarium as the prison he had once thought it again and its people as sick lambs following fanatical beliefs. He just couldn't anymore, only seeing the Duke as sick. Even for Zane, a man he had spat on since day one, he had gained some form of empathy. He saw the old knight as just that, an old knight that simply followed orders and played it safe.
Even then, as the two entered the Keep in search of the old wolf, Tarmen kept his guard up. Memories of the Duke's maddened face reappeared, leaving the hunter feeling more like the hunted.