Deleted character
This is an old character & has been deleted.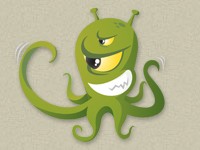 Summary: She would rather be stuck on the space-ship alone with just her plants.
Nora Greenee
Gender: Female
Age: 24
Group: Scientists
Game: Blue Dwarf
Species
Probably human.
Job
Botanist, specialising in genetically engineered plant life.
Physical Appearance
Five-foot tall, mousey hair, spiky pixie cut, weirdly long limbs and kinda chubby, always wears clothes at least one size too big, small pointed nose, bulging eyes, too big feet.
Personality and Interests
Stubborn, makes up for her lack of height with a feisty attitude. Her main interest is in plant life- plant lady is the new cat lady -she breeds genetically altered talking plants who are some of her best friends. She carries whisky around with her in a thermos. Tends to be overly sarcastic to the point where you can't really tell if she's being serious or not most of the time.
History
Couldn't find much work on Earth after most of the plant life was destroyed by industries. Had to join the JMC after to getting into gambling debt betting on the Chelsea Flower Show- which was only because it had been a surprisingly bad year for magnolias that year.
Favourite Sayings
'As my old man used to say...'
---
This character is not owned by anyone. You can adopt them if you become a member of this game.
Character questions