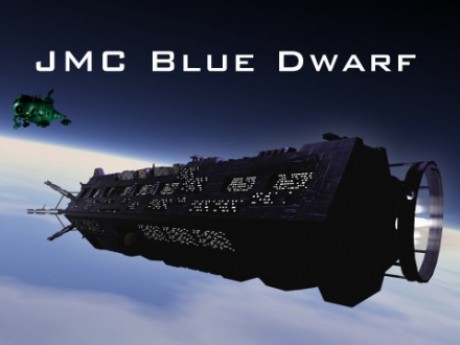 Description
Trapped on the wrong side of the galaxy, the crew have been in stasis for 3 million years, waiting for the Cadmium II radiation to subside. Now they've woken, they've found the Blue Dwarf isn't exactly how they left it and are slowly having to come to terms with what it is to be one of the last humans left alive.
This is a story-based roleplaying game based on the sci-fi TV series Red Dwarf. The crew aren't heroes, they're just normal smegheads trying to survive in a dangerous universe. Join now and continue the story of the Blue Dwarf.
This game is based on the TV series Red Dwarf and therefore may contain content of an adult nature including violence, sexual content and offensive language, for this reason we recommend you be over 15 years of age when joining.
We will not be held responsible for anyone below the recommended age being exposed to such content.
---
Latest story summary:
It's all gone a bit wibbly wobbly time wimey... We are almost (some of us already are) at the Alamo, getting ready to kick Mexican butt. However, all we need now is a way to actually win...
Posted by: amoeba42 on Jun 2, 2015, 11:12am
---
Story Posts
FPF Backpost: Sons of Science
Jun 27, 2015, 4:09pm by Mrxanadu
OOC-Yes I know it's literally been weeks, work schedule sucks, let's leave it at that. Gonna have a little fun with this one, Okay Artie, they're all yours Hello, yes? I'm not good at the ...
Showing 4 out of 14883 posts
---
Post Summary
---
Game Information
Created by : onion
Number of characters : 26
Number of posts : 14883
Created : Sep 21, 2011
Website : http://www.bluedwarf.co.uk...