Characters in this post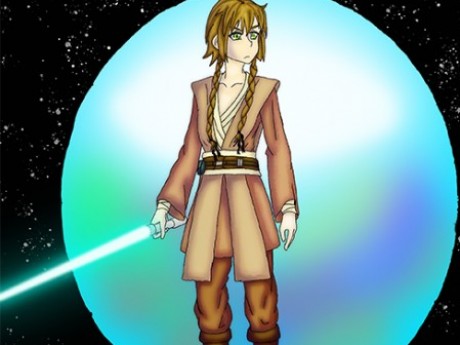 View character profile for: Serenity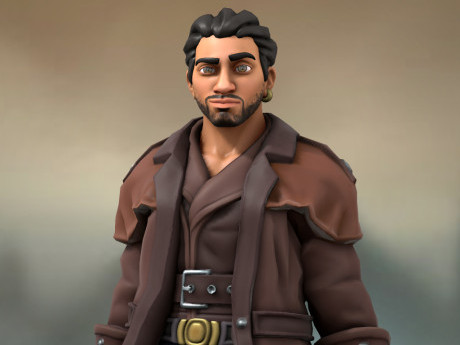 View character profile for: Dash Morgan
The Job
Dash's story is interrupted by footsteps on the ladder to the cockpit level. He turns to the door just as the bounty hunter opens it and steps through.
[WHERE IS YOUR CARBONITE CHAMBER???] scrawls across the screen on its chest.
"What carbonite chamber?" Dash asks, putting down his datapad.
[THIS IS A ST-70 CLASS 'RAZOR CREST' M-111 GUNSHIP: A POLICE VESSEL.] comes the silent reply. [THE CARBONITE CHAMBER COMES STANDARD, FOR THE CONTAINMENT OF PRISONERS.]
Dash barks a laugh.
"The weapons also come standard, but I don't have them either!" He turns to start taking off. "Besides, I needed somewhere to put the snack bar."
A loud BEEP makes him turn back around.
[HOW LONG UNTIL WE REACH NAR SHADDA?]
"I won't know for sure until I calculate the jump, but at least a day. Maybe two." As if realizing the being is going to 'say' something else, he raises his hand. "I said I didn't want to know. Whatever you came here for, it's your responsibility to secure it. You didn't pay me to do it for you."
The two stare at each other for a long moment. Finally, without 'saying' anything else, the being turns and thumps back down the ladder to the cargo bay. Dash turns around and lifts off, making for space, while the navicomputer calculates the jump to lightspeed. 36 hours to Nar Shadda. Not too bad, all things considered. Once the blue tunnel of hyperspace is streaking by outside, he rises to go get more caff from the snack bar. Carbonite chamber... He shakes his head and grins.