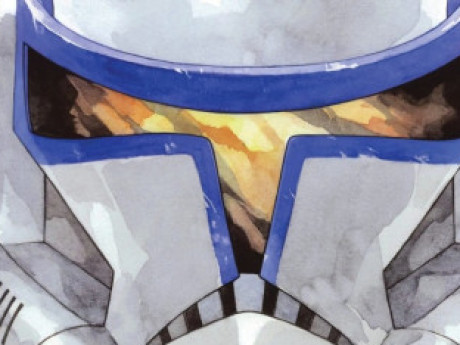 Description
"As long as there is light, we've got a chance" - Poe Dameron
Welcome to Star Wars: Fight For The Light. This game is set during the Clone wars time frame. The galaxy-spanning conflict is primarily between the Galactic Republic and the Confederacy of Independent Systems, which have seceded from the Republic. You do not need to know the full history or lore to join. We are friendly to all fans and players here.
There is plenty of room for you and your characters to play against the backdrop of this exciting time. there are a few guidelines you should be aware of, so please read the game information page, Then feel free to join our game and discord server
---
Story Posts
Tainted Love
Sep 17, 2023, 4:40pm by Jaxx
Once Eve was done tormenting the dead pirates she searched them for anything useful before tossing their bodies into the disabled shuttle she was using earlier. Then she searched the ship an ...
Showing 4 out of 48 posts
---
Post Summary
| | Jan | Feb | Mar | Apr | May | Jun | Jul | Aug | Sep | Oct | Nov | Dec |
| --- | --- | --- | --- | --- | --- | --- | --- | --- | --- | --- | --- | --- |
| 2023 | 11 | 14 | 6 | 9 | | 1 | 2 | 1 | 4 | | | |
---
Game Information
Created by : Lily
Category : Star Wars
Number of characters : 18
Number of posts : 48
Created : Jan 11, 2023
Moderators
red_sword7
Lily
Members
There are 8 members in this game
Pending Members
There are no pending members in this game