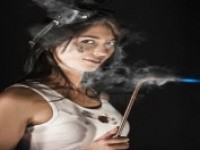 Summary: Wife of Jay, Mother of Max, ex Blue Dwarf engineer turned STCP enforcer tasked with hunting down Jay
Katrina Chrysler
Owned by:
BaronVonLongman
Gender: Female
Age: 33
Group: Engineering & Repair Crew
Game: Blue Dwarf
Species
Human
Job
Engineer
Physical Appearance
5" 4', dark brown, shoulder length hair. Grey-blue eyes. Petite, athletic build. Handful of facial piercings, which have been removed.
Personality and Interests
Katrina was once a sweet, innocent girl who had a smile and a kind word for (almost) everyone, but decades under the control of the STCP has changed her into a far more cynical and less affable woman. A devoted mother, she would go to the ends of the universe for her son, Max, even to the point of killing the boys father. More recently, she has started to mellow, and return to the friendly woman she once was now that she is reunited with her family, the years of resentment for Jay finally forgotten.
History
From a reasonably well-to-do family, Katrina Chrysler, (nee' Salter) had always set her career sights on engineering. At the age of 17, she dismantled, and rebuilt her first car, improving it's engine performance in the process.
She studied engineering at the Space Corp academy and went on to be posted as an ensign aboard Blue Dwarf as a flight technician before being promoted to Lieutenant, and placed as a senior engineer on Callum Kochanskis main team.
It was on Blue Dwarf that she met Jay Chrysler, then Chief of Navigation. They got off to a rough start, constantly bickering and exchanging childish insults until eventually they admitted to their feelings for one another. After a few years, and well after Jay's promotion to Captain they married, shortly after discovering Katrina was pregnant with Jays son Max. Their marriage was short lived, and Katrina was one of the first casualties of the devastating Hymenoptera attack that almost destroyed the Dwarf.
However, like Jay, she was snatched a moment before her death by the STCP and forced to work for them. She was recruited for one purpose alone, to bring in the rogue Jay Chrysler and Phil FeBuggure. Dead or alive (preferably dead). To this end, Katrina was brainwashed and blackmailed into believing Jay was a time-terrorist, who had crippled her son, forcing him into stasis for 70 years. Blinded by hatred, she tracked Jay down the Blue Dwarf, 3 million years after her death, and attempted to kill him.
She failed, and soon came to realise with the help of her squad leader, Hoshi, a friend of Jays from the STCP, that Jay was still the good man he'd always been, and she had been the victim of the STCP's lies. After he helped rescue Max from the STCP, Jay was infected with a nanophage virus, when she was discovered this, she was wracked with guilt, and the two re-started their relationship, despite the terminal nature of Jays illness.
Favourite Sayings
"No. You're not going out to play with Phil!"
---
Character questions
Recent Activity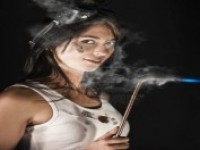 Updated character profile
Jan 28, 2016, 5:14pm
Updated character profile
Apr 15, 2015, 6:36pm
Mentioned in the post
The Choice
Jun 17, 2014, 9:09am
Updated character profile
May 21, 2014, 6:30pm
Mentioned in the post
Torn
Feb 24, 2014, 11:26am
Updated character profile
Jul 12, 2013, 7:14pm
Updated character profile
May 30, 2013, 5:00pm
Updated character profile
May 22, 2013, 7:26pm