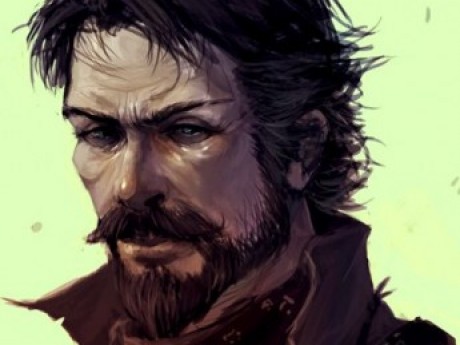 Summary: A brilliant mage with an unhealthy obsession with death.
Ceriden Malkaan
Gender: Male
Age: 39
Group: Criminals
Game: Two kingdoms
Group (Verden/Dale/Other)
Dalen
Race
Mage
Job/Skill
Ceriden is an itinerant mage. He makes a living from writing and doing odd jobs here and there.
Ceriden is talented at many types of magic. He can effectively use electromancy, warding, telekinesis, telepathy, bio-medical, and mind-manipulation magics. He has also dabbled in necromancy as he tries to discover the nature of the spirit realm.
Rank/Title
Ceriden is a commoner with no remarkable titles.
Physical Appearance
Ceriden has blue eyes, black hair, and generally sports fairly well trimmed facial hair. He has a rugged and worn face and body. He stands at about 5'8" (1.73 meters) tall and weighs about 150 pounds (68 kg).
Personality and interests
Ceriden is an inquisitive man who absorbs knowledge and information like a sponge. He is on a quest to learn as much as he can about the world and how it works, particularly on the nature of life and death.
History
Ceriden was born to a family of spellcasters in Dalen. Though not noble, his parents made a decent living using their magic for commercial gain. Both his parents loved to read, and they instilled that passion into most of their children.
Ceriden loved to read and learn. His parents were able to afford to hire a tutor for him and his siblings, and Ceriden quickly stood out due to his increadible memory and capacity for critical thought. He learned fairly advanced magics at a young age, and mastered spells in weeks that generally take months to learn.
When Ceriden was 15, his mother became very ill, and no one could figure out how to cure her. Her father searched far and wide to find someone who could heal her, but to no avail. When Ceriden's mother died, the Malkaan family grieved deeply.
Ceriden's father became an alchoholic, and finances became tight. Ceriden supported his family until all his siblings came of age, then he left them to search the land for answers as to what had happened to his mother and what he could have done to save her.
Ceriden's travels took him well out of Dalen, and he came to learn many things about many places, cultures, languages, and magics. His travels have now brought him back to Dalen as he seeks to understand necromancy and spirit-magic, which he believes may hold the secret to fully understanding and preserving life.
Favourite food
Ceriden has been to many lands, but so far he has found Aelmereian cuisine to be his favorite.
---
This character is not owned by anyone. You can adopt them if you become a member of this game.
Character questions
Recent Activity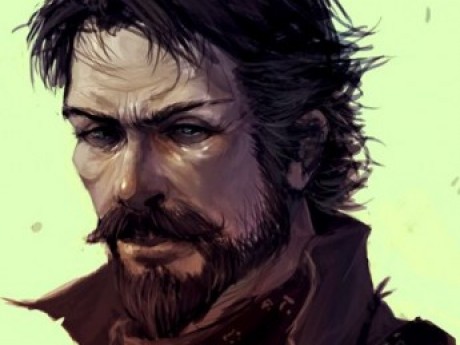 Mentioned in the post
No Quarter
May 3, 2018, 11:39am
Mentioned in the post
Stage One
Apr 24, 2018, 9:41pm
Updated character profile
Oct 29, 2017, 9:04pm
Updated character profile
Oct 15, 2017, 10:16pm
Updated character profile
Oct 11, 2017, 6:30pm
Updated character profile
Oct 11, 2017, 6:26pm