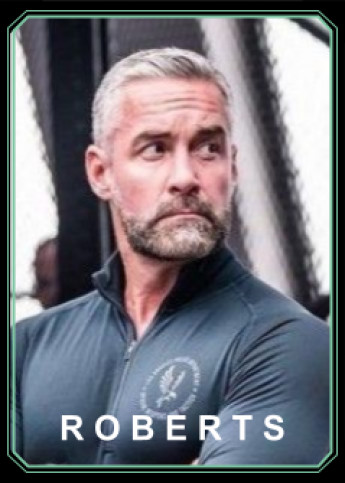 Summary: He will never quit
Glenn Roberts
Owned by: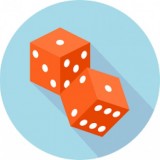 Omni
Gender: Male
Age: 30
Group: Crew of the USCSS Montero
Game: ALIEN: Sutter's World
Career
Colonial Marshal
Personality
Personality: Just
The Frontier can be a lawless place. The Colonial Marines are spread thin, they have neither the time nor inclination to mete out local justice. Not to worry, there's a new sheriff in town, and that's Roberts. Most law enforcement officers on the Frontier are firmly planted deep in the back pocket of one company or another, but not Roberts. He don't take bribes and He never look the other way. He made a lot of enemies on both sides of the law. It's only a matter of time before He piss off the wrong CEO and corporate sends someone to take care of you, but that's okay. You'll be ready.
As a neat freak he likes the house to be clean and to have every element of his life tidy and in order. He does not repetitively and obsessively clean things, but they also can get upset when something is out of order because order equals control, hence security and safety. He has a native reaction to people that makes messes and move things around for no reason. Hats dealing with insubordination he has no respect for them. Rats, he knows that carry disease. He thinks of them as dirty animals. Will kill them if he has the chance. Glenn is Intolerant of stupidity he cannot deal with the stupid people. Not everyone is stupid, but He swears that the world is getting dumber by the day. His view is those who have perfectly good brains but apparently refuse to utilize them.
Stats
Strength: 4
Agility: 3
Wits: 5
Empathy: 2
Health: 4
Skills
Skills: Ranged Combat 4, Observation 2, Close Combat 1, Manipulation 2, Survival 1, Stamina 1
Buddy
Medic
Roberts has been through a lot with Hikari Roku. he could only hope they can get to know her better now.
Rival
Colonial Administrator Weisz
the Company Agent does not like the fact they can not control the Marshal they feel he will just get in the way of the mission and self goals.
Signature Item
Perfumed bandana from his lover, Sliver cross from his father
Talent
Talent: Investigator
You see what others miss, and are skilled at noticing small details and making sense of them. When you spend a Turn in a room or similar location, you can roll for OBSERVATION. Only one attempt is allowed. For each 6 you roll, you may ask the GM one of the following questions. The GM must answer truthfully, but she is allowed to give vague or incomplete information.
What happened here?
Is there anything hidden here, and if so,
where?
Are there any details here that are out of
place, something that's out of the ordinary?
RECKLESS : You live for the rush of adrenaline
through your veins, pushing harder than
others dare. You can push any skill roll based
on AGILITY twice, not just once like other characters.
Each push increases your STRESS LEVEL
by one.
Gear
M10 Ballistic helmet
Black M3 personal armor with comm unit
MB3 Standard Boots
Samani E-Series Watch
BINOCULARS: Gives a +2 modification to OBSERVATION
Naproleve X4
Tactical shotgun 12 Gauge Pump
AC T I O N: A classic pump-action combat shotgun, the Tactical shotgun 12 Gauge is an optional weapon in use by the Colonial Marshal. Holds 7 rounds. Reliable and direct, the Tactical shotgun 12 Gauge is the gun you want to keep handy for close encounters.
Ammo
Standard shotgun rounds Note: Double Armor
Slugs Note: medium range.
Taser rounds Note: does not work against armor stun effect.
Frage-12 HE Note: armor pricing, Blast 5, medium range
M41A2 Pulse Rife: with attachments like F3S Spotter Scope, sound suppressor, reflex sights (on scope), laser targeting, extended barrel, bipod pod, and under attached shotgun. Note: Range Extreme, Armor-piercing, full auto, Shotgun
.357 Magnum Desert Eagle Mark XIXI with a reflex sight and Integral Muzzle Brake
IMP Individual Marine Pack
Three Handcuffffs
Military ID Key Tags (his form serves)
---
This character is owned by: Omni
Character questions
Recent Activity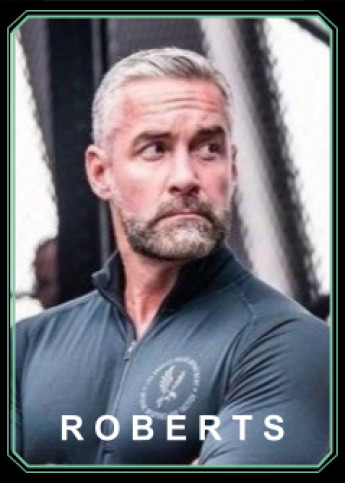 Mentioned in the post
Breathe…
Sep 28, 2023, 11:06pm
Mentioned in the post
Containment
Sep 28, 2023, 10:45pm
Mentioned in the post
Beep Beep
Apr 28, 2023, 11:50pm
Mentioned in the post
Bugs
Mar 25, 2023, 5:02pm
Mentioned in the post
Baby Beast
Feb 25, 2023, 2:31pm
Updated character profile
Dec 6, 2021, 9:04pm
Updated character profile
Dec 6, 2021, 8:59pm
Updated character profile
Dec 6, 2021, 8:23pm
Updated character profile
Dec 6, 2021, 7:27pm
Updated character profile
Dec 3, 2021, 7:38pm
Updated character profile
Jun 22, 2021, 11:28am
Updated character profile
Feb 21, 2021, 12:55pm
Updated character profile
Feb 1, 2021, 10:24pm
Updated character profile
Feb 1, 2021, 9:25pm
Updated character profile
Jan 12, 2021, 12:16am
Updated character profile
Jan 10, 2021, 12:04am
Updated character profile
Nov 23, 2020, 10:47am
Updated character profile
Nov 23, 2020, 12:35am
Updated character profile
Nov 23, 2020, 12:29am
Updated character profile
Nov 22, 2020, 11:30pm
Updated character profile
Nov 22, 2020, 11:28pm
Updated character profile
Nov 22, 2020, 11:21pm
Updated character profile
Nov 22, 2020, 10:47pm
Updated character profile
Nov 22, 2020, 2:10pm
Updated character profile
Nov 22, 2020, 1:04pm
Updated character profile
Nov 22, 2020, 12:49am
Updated character profile
Nov 21, 2020, 1:53pm
Updated character profile
Nov 21, 2020, 1:52pm
Updated character profile
Nov 21, 2020, 12:38pm
Updated character profile
Nov 21, 2020, 12:32pm
Updated character profile
Nov 21, 2020, 1:23am
Updated character profile
Nov 21, 2020, 1:01am
Updated character profile
Nov 21, 2020, 12:56am
Updated character profile
Nov 20, 2020, 10:36pm