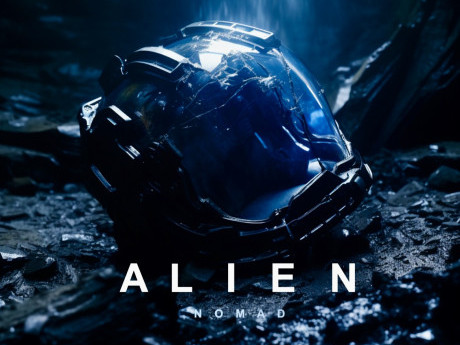 Description
WHAT'S THE STORY, MUTHUR?
The Prequel: Chariot of the Gods
Space truckers manning the starfreighter USCSS Montero, commissioned by the Weyland-Yutani corporation, were running the Gauntlet, trade route between Anchorpoint Station and the Frontier to deliver a special order of Helium 3 to Sutter's World.
While the trip began fairly routine and without incident, the crew quickly realized they were awakened early and severely off course. The ships computer had taken them to the location of a drifting derelict that had been missing for nearly 3 quarters of a century. It was a Science Exploration Vehicle designated USCSS Cronus.
Performing regular checks on the computer system, the technician and cargo handler discovered a hidden order to redirect the ship to this location and someone had sabotaged the cooling unit so the crew would be forced to abandon their ship and recover the Cronus along with any science data. The cooling unit was fixed before causing any lasting damage.
Under contractual obligation and the mutinous AI sytem, the Montero away team boarded the ship to discover an ill fate had befallen the science vessel and its crew. The Montero crew managed to recover science data, alien specimens and survivors, one being the twin sister of their medic (it's complicated). They bore witness to a horrific infectious pathogen, alien creatures, and mutated abominations and they sabotaged the Cronus' reactor to self-destruct.
Meanwhile, the Captain and Pilot fended off an attack from Seegson corporate privateers of the ship Sotillo.
Most of the Cronus survivors were killed by abominations or died from the mutagenic side effects of a botched vaccine created by the Cronus scientists. The Montero crew made it out alive, except for the paranoid captain, the pilot was disarmed (literally) and some of the others were injured.
As the Montero crew approaches Sutter's World, nine year old Tsuki Roku wakes from a cryosick coma under the care of her twin sister, Hikari, who was found 20 years earlier in an escape pod.
---
Latest story summary:
Crowning Point settlement is under a mandatory lockdown as the Marshal and his Colonial security team investigate the Alien threat. Evening is upon us and that mostly come at night… mostly.
Posted by: Omni on Jan 30, 2023, 6:37pm
---
Story Posts
Emergency Plans
Jan 30, 2023, 6:33pm by Omni
8.3.5 SW Evening SW-CP-Local Time Crowning Point > Administration Hex Seeing the fires in the south from his office window, Administrator Weisz tried to hold back an aggravated t ...
Showing 4 out of 165 posts
---
Post Summary
---