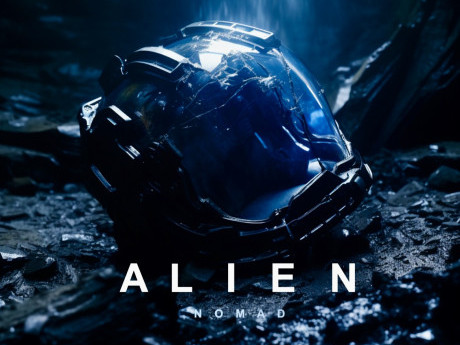 Description
Space truckers manning the starfreighter USCSS Montero, commissioned by the Weyland-Yutani corporation, were running the Gauntlet, trade route between Anchorpoint Station and the Frontier.
The ships cargo hold was packed with dozens of tanks of dangerous Tritium gas in the process of decaying into extremely profitable Helium 3. Usually cargoes such as these are towed in massive tanker modules that transport much higher concentrations of the gas a safe distance from a freight hauler.
The Montero is not rated as a commercial towing vehicle, however, and this small run was a special order for a Weyland Yutani corporate account on Sutters World, a newly established Frontier colony.
While the trip began fairly routine and without incident, the crew quickly realized they were awakened early and severely off course. The ships computer had taken them to the location of a drifting derelict that had been missing for nearly 3 quarters of a century. It was a Science Exploration Vehicle designated USCSS Cronus.
Probing the ships computer system, the technician of the Montero discovered a hidden order to direct the ship to this location and sabotage the cooling unit so the crew would be forced to recover the Cronus and its data.
Under new directives, the crew of the Montero discovered an ill fate had fallen upon the science vessel. They recovered a few survivors but bore witness to some horrific alien organism and infectious pathogen, seemingly with mutagenic properties.
Some of the crew managed to fend off an attack from Corporate Privateers as well as the survive the horrors of the Cronus. The ship is now headed toward its original destination, Sutters World.
---
Latest story summary:
The space beast has come to Sutter's World.
Posted by: Omni on Jan 13, 2022, 9:36pm
---
Story Posts
Another Parasite?
Jan 19, 2022, 5:36pm by Omni
January 1, 2184 EC // M3.7.6 SW 11:22/21 SW-CP-Local Time Sotillo > Showers After about 45 min, Captain Adisa Bolaji of the Sotillo entered the showers to check on her friend Hel ...
Showing 4 out of 112 posts
---
Post Summary
| | Jan | Feb | Mar | Apr | May | Jun | Jul | Aug | Sep | Oct | Nov | Dec |
| --- | --- | --- | --- | --- | --- | --- | --- | --- | --- | --- | --- | --- |
| 2020 | | | | | | | | | | | 4 | 17 |
| 2021 | 13 | 13 | 1 | 2 | 7 | | | 1 | | | 11 | 12 |
| 2022 | 31 | | | | | | | | | | | |
---