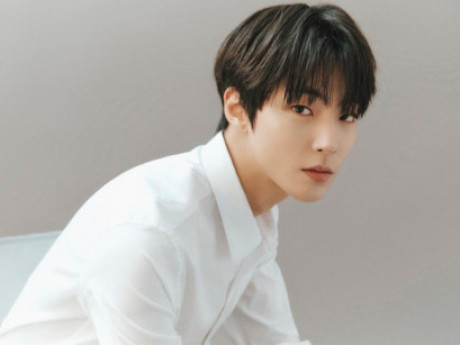 Summary: At the end of hardship comes happiness.
Kang Park-Min
Owned by: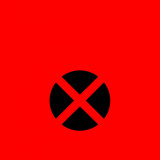 Julian Rae
Gender: Male
Age: 16
Group: Students: Red Shirts - Level 1
Game: XAB - X-Men: A Beginning
Other Names
Min
Kang
Height & Weight
5' 10" Tall for his age, being tall is considered attractive in South Korea.
133 lbs
Appearance & Personal Stats
Kang is a cute Korean teenage boy, he knows he is good looking and is happy to playing on that innocent air.
Occupation
Student, former K-Pop star.
Nationality
South Korean
Background
Kang Park-Min grew up in the small fishing village of Soho-ri on the East Sea, it was a poor but good life. He was a tough kid, none of the normal accidents children had left him with anything more than minor bruising. His was a Musim (Korean shamanism) village and his parents laughingly claimed he was so tough because he had dragon bones.
When Min was six something followed the fishing fleet home.
The first targets of this evil spirit were the shamans of the village, the spiritual protectors of the village. Villagers were possessed in turn as the spirit from the sea killed everyone in the village, except for the children.
Moving on.
Min was fostered for a few months and then he was lucky enough to be adopted.
His new family was as loving and caring as his blood family, he had three siblings who were also adopted, life was pretty normal for a South Korean family.
When he was fourteen Park-Min one of his sisters put him up for an open audition, the long and the short of it was that a year later he ended up in the ten piece K-Pop group Aces. It was demanding work as Park-Min still had to finish his schooling as well as handling the grueling rehearsal and recording schedule. The group was nice to him though because he was the youngest of the group.
From the outset the group was plagued with problems, which Park hated because all he wanted to do was sing and dance. The thing was, the Aces were good, really good. The music was well produced, the singing was good and their dancing as a group was exceptional. Three of the boys were replaced after they filed suit against their management company for violations of child welfare legislation, alleging abuse, assault, and extortion. The families of the three, in turn, were sued by the parents of the remaining members for spreading false information. As it turned out the abuse and assault allegations were not unfounded, and when a member of the management team attempted to molest Min he punched him so hard the man went through the drywall.
Min thought it had been a lucky punch but he was in deep shit with the management and the group. The thing was most of the original group knew the truth or the original allegations, pressure of fame on the families had fuelled the counter suits. They got protective of their baby brother Park-Min, standing up to your management in the cut throat world of K-Pop was career suicide. Shortly after the management group folded under the weight of allegations, their groups followed, Min fared better than most of his band mates as he was given a place at a prestigious American school.
Skills
Dancer and singer, but he is a phenomenal dancer.
Skateboarding
Good student, he knows how to study like most Korean teens, a seventy hour class study week is normal back home.
Speaks French and English fluently.
Guitar
Krav maga - Unarmed combat, 1st Degree Black Belt.
Powers
PSYCHOKINESIS
Object Calling: To call an object of up one kilo to his hand.
Shield: Localised to his person, the bigger is gets the less effective it is. It can stop a bullet or deflect bigger objects or hand to hand physical attacks.
Telekinetic Anchor: To grasp an object firmly in place, e.g. keeping the tides from washing a friend away.
Telekinetic Manoeuvre: To move an object, or keep it in place, upto one kilo of mass.
Telekinetic Strike: To exert pressure and kinetic energy from a distance to strike a target, either to repel or damage it.
Miscellaneous Information
He loves going to the movies, and Korean hotdogs.
Min is proud to be Korean and maintains a lot of traditions.
Hates the seaside, or any large body of water.
---
This character is owned by: Julian Rae
Character questions
Recent Activity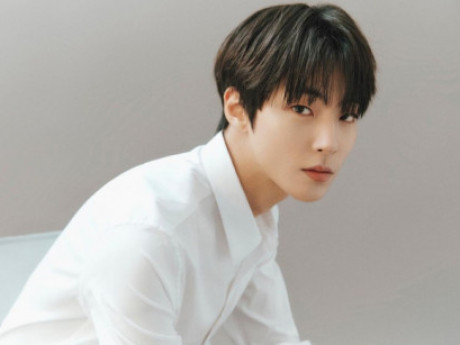 Updated character profile
Jan 21, 2022, 2:41am
Updated character profile
Dec 16, 2021, 9:26am
Updated character profile
Dec 3, 2021, 6:00pm
Updated character profile
Dec 1, 2021, 2:45pm
Updated character profile
Dec 1, 2021, 2:42pm
Updated character profile
Nov 30, 2021, 6:12pm
Updated character profile
Nov 30, 2021, 6:08pm
Updated character profile
Nov 30, 2021, 4:54pm