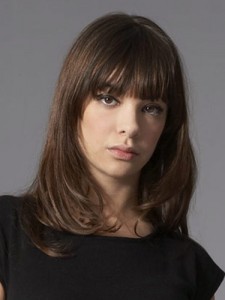 Summary: Phi died on a nameless planet; the victim of unlucky circumstance and alien vivisection
Delphine 'Phi' Moreau
Gender: Female
Age: 28
Group: Medical Department
Game: Blue Dwarf
Species
Human through and through.
Born on Uranus.
Job
Medical Department Junior.
Physical Appearance
Medium height, shoulder dark brown hair, brown eyes. Has seven pairs of thin glasses (each one worn on a specific day of the week) and likes to wear dark orange lipstick.
Wears a long white jacket with old green and red stains down the left hand side. Keeps all manner of medical junk within the inside pockets.
Personality and Interests
Phi (pronounced Fee) has always wished to be a doctor. Not from any traumatic events as a child, but just because the human body and all its intricacies fascinates her to a near unhealthy degree. She is obsessed with learning everything she can about medicine but only in a selfish way. She doesn't care about being the best, most famous or richest practitioner, she just wants to know it all.
Delphine is pleasant and overeager, not easily stunned, but also not as capable as her demeanour might appear. She is overly hygienic, very nearly OCD about cleanliness.
Her second love is the unpredictable nature of space. Stars, space phenomena and unexplored planets and her love for them are the basis as to why she joined the lower paying JMC medical corps, rather than sign up with the extremely rich Uranus Medical Coalition. The prospect of new things happening every day satisfies her immensely.
History
Delphine grew up to average parents in an average area of an average city on Uranus. It was during her eighth year at school that she was at the hospital for a yearly check up. Bored whilst waiting for her doctor, she began to flick through the various promotional material on hand in the waiting room.
It was here that she discovered the human body fascinated her and began to divert attention from her regular schoolwork to the prospects of becoming a doctor. She devoted her high school and college degree to the field of medicine, specifically Neurosurgery.
Delphine passed her degree with a decent enough grade and immediately joined up with the JMC. It was her luck, or misfortune, that had her stationed on the Blue Dwarf after a wait or two years at their ground base.
Having only just passed the year long internship operating out of Dr Keto's trainee Medibay, she was three months into her full time position when the crew had to shut themselves away in stasis.
Favourite Sayings
'Scrub up, scrub up, scrub up...'
'Can you imagine? All the mysteries up out there and all the mysteries inside of us.'
---
This character is not owned by anyone. You can adopt them if you become a member of this game.
Character questions
Recent Activity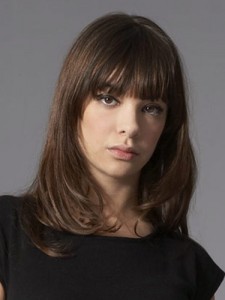 Mentioned in the post
The Choice
Jun 17, 2014, 9:09am
Updated character profile
Jun 3, 2014, 6:18am
Mentioned in the post
OOC - Phi
May 30, 2014, 9:55am
Mentioned in the post
Canteen
May 15, 2014, 4:34pm