Characters in this post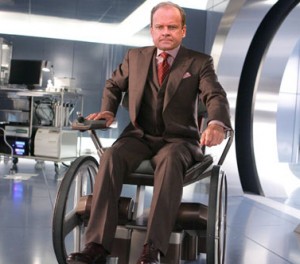 View character profile for: Seymour Niples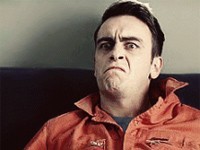 View character profile for: Justin Pancake
Slow-motion nipple shark
<snip>
This was the STCP's HQ. 
"The big crunch!" Said Cass with a gasp.
"My favourite breakfast cereal!" Said Justin, who almost got another slap until Alex realised it was pointless. 
<end snip>
Justin relaxed back in his chair, stretching out his arms and putting them behind his head. Maybe being softlight wasn't so bad.
That was before the hottest woman in the history of the universe turned up. Justin's light bee quivered in his chest as he laid eyes on Marilyn Monroe. He was perhaps her biggest fan, when he was a teenager he had posters of her on his bedroom ceiling, some of them fake nudes, really badly photoshopped ones.
Like the pervert he was, he crept up to her in the crowded room, despite everyone else sat around the table trying to hold him back. "Softlight sucker!" He said to Alex, who tried to pull him away.
"So... you've not seen Chrysler's ship?"
"What ship?" 
"Oh...err.. nothing." Seymour said.
Justin was on his knees shuffling up in front of her, staring up at her bosoms, clad in a white STCP jumpsuit.
"Okay I'll give you some time to discuss with the crew. We've got plenty of time you know." She laughed, then said sharply "But don't take too long. Or I'll send you back to the Triassic period in mating season."
She looked down, seeing Justin peering up at her. "What's he doing?" She asked.
Justin didn't look remotely embarrassed as he stuck out his tongue and slowly moved his head towards her left breast, like a slow-motion nipple shark.
"Eugh." She said, then pressed a device on her wrist and vanished, saying as she did so "I'll be back in 20 minutes."
Justin toppled onto the floor, and went to sit back at the table after Seymour scolded him like a naughty child. "Can we find some sort of holo-cage to restrain him?" Seymour asked Cassandra, who was probably just glad she wasn't the target of Justin's creepy attention at the moment.
"I say we do it". Justin said, after nobody spoke out.
"For what reason?" Said Seymour. "Mister Chrysler has always said the STCP can't be trusted. It could be a trap."
"Or they could be using us for cannon fodder!" Said Alex.
"Stupid 'ooman woman!" Said Garr Bedge, not really adding anything to the conversation.
"We should do what she wants. She's hot." Justin said.
"Look, if you're not going to say anything sensible, don't say anything at all." Said Cass, sighing deeply and not even looking at Justin.
"Fine. I'll leave then shall I?" Justin said, standing up. Nobody said anything, so he walked off in a huff.
As he walked down the corridor towards the Holographic projection control room where he was going to plan his next attack on Jelena, he noticed the leaking steam pipes spraying up through the floor and made a mental note to fix them later. Right now he wanted his hardlight back so badly that he was planning the worst things imaginable for Jelena, but he knew he'd be in serious trouble if he did them.
A noise behind him caused him to turn, although he suspected it to be another steam pipe manfunction. Instead he saw Marilyn Monroe standing in the corridor, this time wearing a white flowing dress. She stepped forward towards him.
"Oh err.. watch the pipe..." Justin said, but fell silent as the jet of air blew up her dress causing her to hold it down.
"Oh my..." Justin said.
Then, something unimaginable happened, she stepped towards him, drawing her lucious lips so close to his. Could this really be happening? Was the famous Marilyn Monroe really trying to kiss him? He wished so much that he was hardlight so he could kiss her back. She pressed closer, backing him up against the wall. He reached out to cup her boobs, but his hands went straight through. She giggled, and bit her lip.
"I can tell you want it." She said.
"Oh you don't know how much!" He said dreamily, melting into her eyes.
"I can make you hard." She said. "I'm good at it, you know."
"Oh I can believe it! Oh, you mean hardlight?"
"Of course. That's what you want isn't it?"
Again he passed his ghostly hand over her breast. "Absolutely."
"I can get that for you. I can contact the universes best scientists, they can increase your ship's holographic output."
She ran her finger over his virtual mouth. "You have to do something for me though first."
"Anything!" Justin said, his holographic pulse racing.
"When I send your team on a mission, I'm going to give you a separate mission. You can't tell them about it. Will that be a problem?"
"No ma'am!" He said. Truth was, he was used to deceiving his colleagues.
"Good!" She said, stepping away and blowing a kiss to him, which he caught then put down the front of his trousers.
He took a deep breath. Then as she disappeared, he continued walking until he saw Jelena jogging the other way. He pointed and laughed at her. "Soon, soon!" he said.