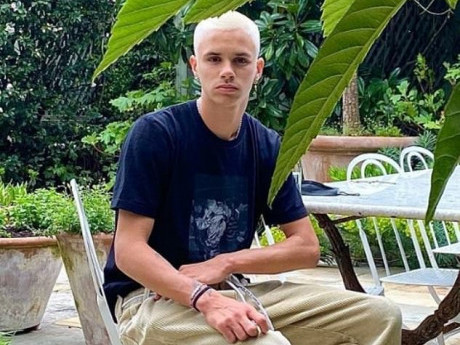 Summary: Luck doesn't come into it
Noah De Haan
Owned by: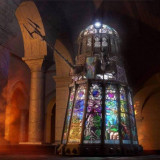 JamesW
Gender: Male
Age: 16
Group: X-Men
Game: XAB - X-Men: A Beginning
Other Names
Longshot
Height & Weight
HOW HE LOOKS
Noah is tall at six feet and has a hard slender physique as his muscles are very lean and tight, his weight is way below normal for a boy his size as he has hollow bones and a radically different musculature. His skin is very durable and he has two hearts.
His gaze is lively and he has an ever present smile.
Appearance & Personal Stats
His eyes are different colours, both are blue, the right is a rich cornflower blue and the right is ice blue.
His hair is blond and the style is subject to change on a whim, it bleaches very quickly in sunshine, at the moment it is long but undercut at the sides and back and is usually tied up at the rear.
Occupation
Student and X-Man
Nationality
Afrikaans
Background
Endings.
Noah De Haan, had known his life going on forever as he had always known it. When you are ten years old you believe things can stay the same forever. Until they don't.
Everything ended. Everything.
Home ended. School ended. Friends ended. Tennis ended. Cars ended. Food ended. Sports club ended. Ballet ended. Mamma ended.
Everything ended.
And what began was awful.
He, his little sister Suuz and his father were living in a container in a filthy township. Why were they in a township? They were white, white people didn't live in a shanty town, everyone knew that, only black people lived in squalid places like this.
Even the illusions of a child have to give way to reality, and this reality was harsh and cruel.
Noah's life felt like it was mostly queuing, he queued a lot and he was good at it. He stood in line to get water from a standpipe and at the charity house to get food handouts, quite literally the breadline. You name it he would have been in a queue for it. He wished he could have queued for school but like all the camp kids his education was minimal as the local school district was overwhelmed. No one had time for townships or their residents especially those living close to them. It used to be middle class whites not wanting black people nearby, but as it turned out despising the poor was not a race issue after all. As those same people made up the government closing squatter camps was a priority. After one such closure Noah's worst nightmare came true, he got lost and had no idea where his dad and sister had moved on to. The twelve-year old wandered between the remaining shanty towns searching, fruitlessly as it transpired.
Noah hated the idea of stealing from those who could not afford the loss so he didn't, those who could afford it were fair game. But mostly he lived off the charity and care of others for nearly two years before falling in those who definitely had no interest in his well being. Apart from what they could use him for and the gang were not averse to exploiting this representative of the former oppressors who was now less than nothing to anyone. Being white meant that Noah could go where a black face was as obvious as it was unwelcome, that was his sole use. Noah became a courier for the gang, The Americans, this got him enough to survive on. He was fast and alert and would react to problems way quicker than others around him no one ever caught him, he didn't know it then but his mutant abilities had begun to emerge.
As it turned out muling drugs and boosting cars he had spotted in the white districts were not his sole uses as after only a few months he disappeared.
Noah had been doing a run to a golf club when he had been interrupted en route by an American called Sam Guthrie. Sam presented him with an interesting proposition. It was too good to pass up and the next day Noah found himself at the Xavier Institute in America.
Skills
Football (soccer), tennis, video games, and ballet, this last one is his favourite form of exercise even though he now knows it is too late for him to ever be professional.
Powers
MUTATION NOTES
He is faster than normal humans but is not a speedster, rather this is down to his agility and reflexes are truly remarkable, he can dodge a bullet (rapid fire might be something else though).
His strength is good and he is seemingly tireless during physical activity.
He heals quicker than normal, not Wolverine quick maybe twice as quickly.
---
This character is owned by: JamesW
Character questions
Recent Activity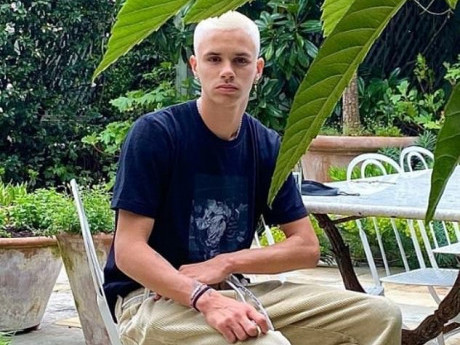 Updated character profile
Feb 9, 2022, 5:34am
Updated character profile
Feb 3, 2022, 5:49am
Updated character profile
Oct 28, 2021, 9:50am
Updated character profile
Oct 28, 2021, 8:02am
Updated character profile
Oct 18, 2021, 2:29pm
Updated character profile
Oct 18, 2021, 2:28pm
Updated character profile
Oct 18, 2021, 2:07pm
Updated character profile
Oct 13, 2021, 5:03am
Updated character profile
Oct 13, 2021, 4:59am