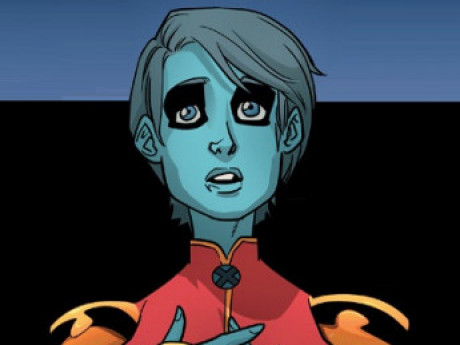 Summary: BRAINS!
Jenny Moonbeam
Gender: Female
Age: 22 (at the time of death)
Group: Students: Grey Shirts - Level 0
Game: XAB - X-Men: A Beginning
Other Names
Dead Girl
Height & Weight
5'8" and 101 lbs.
Appearance & Personal Stats
Eyes: Red (currently) Brown (formerly)
Hair: Black (currently) Brown (formerly)
Occupation
Student, Actor
Nationality
American
Background
Jenny started acting as a child doing local plays and local commercials. Her big break came when she was twenty. She starred alongside Gerard Butler in a Judge Dredd movie. She played a rookie Judge. After the release of Judge Dredd: The Day the Law Died she was cast as the titular role of Tank Girl. She began dating the actor of Tank Girl's boyfriend Stevie. Before filming could start, she was murdered by him. He buried her in a graveyard. She revived in darkness under the ground. She managed to communicate with the deceased around her, who found the killer and sowed the seeds of guilt within him. As his guilt got the better of him, the killer returned to the graveyard to double-check that the woman's body was still buried. Upon unearthing the corpse, Jenny took her revenge on her killer by slaying him.
Jenny kept herself hidden for over a year. She only ventured out when absolutely necessary.
Skills
A professional actress
Powers
Enhanced Physique: She is in perfect physical condition and maintains above-average strength and agility.
Immortality: Since she is dead, Dead Girl does not require food, water, heat, or oxygen for sustenance.
Intangibility: She can "phase" through solid matter; either by shifting her atoms through the spaces between the atoms of the object through which she is moving or by reducing her molecular density. She also can create an ethereal version of herself and pass through objects in a ghost-like state, and cross over freely to the death realm. She can use this power to walk on air.
Limb Reanimation: She can animate and control parts of her body even after they have been severed.
Necromancy/Necrokinesis: She can telepathically communicate with cells, bacteria, and dead/disintegrating tissue of corpses, speak to dead spirits either using their physical remains or on the astral plane, temporarily resurrect the recently deceased as zombies or ghosts, and briefly summon images of deceased people from the minds of others. This is the way she controls her own body. She can animate and control parts of her body even after they have been severed.
Regenerative Healing Factor: She can rebuild her molecular structure from virtually any physical attack, regardless of how much damage or destruction she sustains, even if reduced to a skeleton. She can safely "survive" toxic conditions deadly to anyone else. She can transform her hands into claws, and otherwise alter her body to an unclear extent.
Sharp Claws: She can extend her fingernails and use them to rend and pierce the flesh with relative ease.
Toxin Immunity: She can safely survive toxic conditions deadly to anyone else.
Miscellaneous Information
She is not fully aware of all her capabilities yet.
In the comics, her first name is Moonbeam last name is unknown. There is also an actor who portrays Moonbeam named Jenny last name is unknown. I combined the two.
Using her appearance from Earth-92131.
---
This character is not owned by anyone. You can adopt them if you become a member of this game.
Character questions
Recent Activity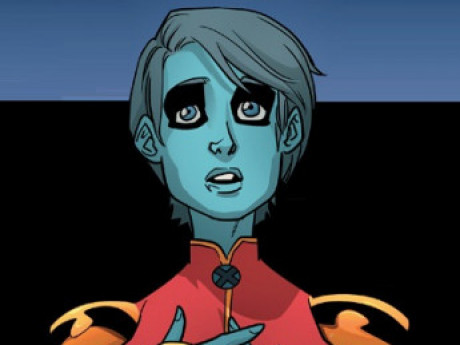 Updated character profile
Jan 23, 2022, 12:30pm
Updated character profile
Oct 25, 2021, 5:22am
Updated character profile
Oct 24, 2021, 9:46am
Updated character profile
Oct 24, 2021, 7:20am
Updated character profile
Oct 24, 2021, 12:58am
Updated character profile
Oct 24, 2021, 12:55am