Deleted character
This is an old character & has been deleted.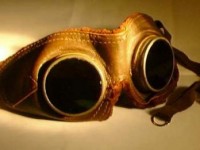 Summary: Desperate, scared, sad, and a bit tired.
Jacky Kong
Owned by:
Jackykong
Gender: Male
Age: 19
Group: Scientists
Game: Blue Dwarf
Species
Homo-Sapien, Human, Carbon based.
Job
Initially an intern, had just recently gotten a paying job among the ship's scientists just before the radiation leaked.
Physical Appearance
5 ft., 6 in. Shaggy Blonde hair with bangs parted to the right. Wears black t-shirt and baggy jeans underneath his lab coat. (which he wears casually because he thinks it looks cool.) Black flat-sole shoes. Keeps his goggles handy, resting them on his forehead often times. (but sometimes he just keeps them in his pocket.)
Personality and Interests
Cowardly and easily bored. Goes with peer pressure often. Easily upset. Non-violent in nature, but can fight if pushed hard enough. Likes to make friends, and tries to avoid enemies if they are made. Enjoys motion pictures, and often writes scripts or plays with his camcorder in his spare time. Has particular fascination with Astronomical science, which is why he signed up for the Blue Dwarf. Commonly makes mistakes unless given very specific instructions. Very self conscious. Often likes a good joke in almost any situation. Doesn't like to plan ahead unless absolutely necessary.
History
Grew up on Earth, lived a normal life. Typically liked to study space. Dropped out of College to join the Blue Dwarf mission. He planned to return to College when the ship returned to Earth for the first time. Worked as an intern in the labs and did Janitorial duties for additional money. Eventually, he was referred to the chief science officer who gave him a proper job. After going on break 15 minutes later, he heard the explosion and panicked, tripping and falling into a stasis pod. He awakens 3 Million (or so) years later. God knows what he'll think.
Favourite Sayings
"I've met some real smeg-heads before, but you take the smeg."
"You know what I wish I didn't have to do? This."
"I'd be amazed if I wasn't so scared."
"I don't wanna get up. I wanna keep sleeping, and regret not getting up later."
---
This character is owned by: Jackykong
Character questions
Recent Activity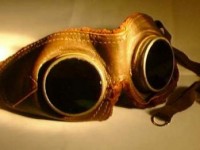 Mentioned in the post
Hey Mon!
Jun 28, 2014, 2:05pm
Mentioned in the post
The Choice
Jun 17, 2014, 9:09am
Mentioned in the post
Canteen
May 15, 2014, 4:34pm
Updated character profile
Oct 1, 2013, 11:36pm
Updated character profile
Sep 17, 2013, 9:14pm
Updated character profile
Sep 13, 2013, 7:54pm