Deleted character
This is an old character & has been deleted.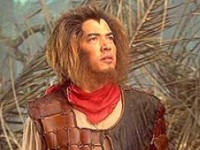 Summary: Fun loving always smiling friend that can go too far some times
Jox Scarwing
Owned by:
Magicmonkeyking
Gender: Male
Age: 26
Group: Civillians & Other
Game: Blue Dwarf
Species
Human ( but acts like a monkey).
Job
Performer at the Parrotts Bar as a comedian. he loves to make the people smile. can be found some nights running around dressed as the monkey king surprising people and running off again.
Physical Appearance
6'2ft with avarage build long brown hair brown eyes. scar on cheek form a bad night at the bar when glass was thrown at him. he tends to wear jeans and t-shirt and always bears a smile one his face even at the worst of times.
Personality and Interests
loves to make people smile and always sees the bright side of things always. makes people smile with jokes and silly things but can go to far where people will get really annoyed. can make friends fast and loves to always be on the go. loves to juggle and draw in spare time. not the tidiest of people as well. when go to his quarters it is full of old oriental decor and loads of kung fu dvds about the place. he thinks he is a master of martial arts but he just looks like a prat doing it.
History
People would say it just a normal family nothing great or fancy just a mom and dad. at a young age he always loved making friends and making them laugh. didn't do the best at school always did average. after school went out to become a comedian form local theaters and watch every show. start of at small clubs and bars till he found his place at large open events. one day sore there was a program called blue dwarf looking for people to tend and work on bars so he sore this as a chance to bring laughter not to just the world but the universe!
Favourite Sayings
Jawsome!
whats the worse that could happen?
---
Character questions
Recent Activity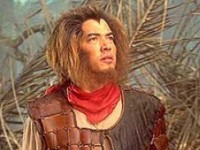 Mentioned in the post
Hey Mon!
Jun 28, 2014, 2:05pm
Mentioned in the post
The Choice
Jun 17, 2014, 9:09am
Updated character profile
Jun 5, 2014, 4:19pm
Updated character profile
Jun 4, 2014, 10:04pm
Updated character profile
Jun 3, 2014, 7:27pm