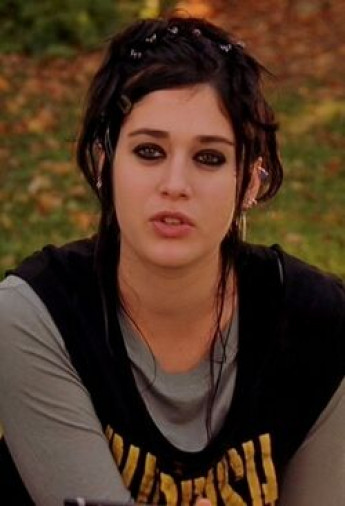 Summary: Pretending to be what she wants to be.
Tanner Roman
Owned by: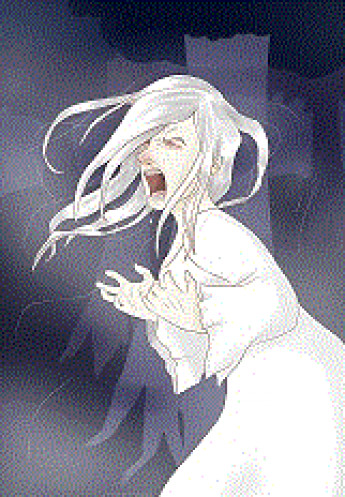 punkybanshee
Gender: female
Age: 15
Group: Freshman Students
Game: My So Called Life
Nationality
American (French/Italian/Finnish Ancestry)
*****I am okay with the character but the school is strict on booze, smoking and drugs ****
Tanner: I have made edits. For the record my personal rp policy is IC actions have IC consequences. I do not rp anything if I am not prepared to reap whatever happens.
Titles/Job/Skills
Tanner is something unique, she is a poet, a writer and a dreamer. All wrapped in the facade of a sinner. She likes to think she is edgy and something of a troublemaker. Really she is just somebody who has not been given a fair shake.
She has her learners permit. She has been published as a writer. She is a known deliquent. But she is also creative. A soul yearning to be free, being from the wrong side of the tracks, she does own a fake ID.
Rich Kid/Scholoarships Student
She is the recipient of the Hawkins Scholarship for the Gifted, something that allowed her to come down here from Minnesota's Iron Range. She has to maintain a GPA of 3.0 in order for the Grant to pay her tuition. She also cannot be caught doing anything amoral or else she faces explusion.
Physical Appearance
She dresses like a goth or at least a punk. She dyes her hair black with purple edging, wears a leather collar and jacket. Black eye makeup, lipstick and nail polish. She wears an ankh on the end of her collar.
She is five foot six and one hundred fourty pounds. She smells of cloves and cheap perfume. She walks in a relaxed demeanor and speaks with a midwestern accent.
Personality and interests
She loves to read, not just the Poe, Her favorite Poets include Robert Frost, Sappho and Tennyson. She is also a big fan of the works of Kurt Vonnegut Junior, Stephen King and Carl Hiasen.
When she isn't reading she tries to draw. Her inspirations are Salvador Dali and Wayne Breaux. She loves to express herself through her art. This has led to some trouble as she has done graffiti in the past.
She is known to play in Role Playing games, try out for theater, not fitting into any one particular clique. She experiments with a lot from music, to sexuality to computer games.
History
Born in the Iron Range in Minnesota, Her father is a Miner of Tacinite Ore, her mother is PCA at a Nursing Home. She had a brother who died in the Iraq War. She also has an Uncle who is a biker.
She was a good student then began to fall in with the wrong crowd. She began to experiment with drugs and commit petty crimes. it landed her a year in Juvenile Hall. She decided to try to parlay that into creativity.
She wrote a short story called, My Life, My Prison. It was published and she ended up applying for the Hawkins Grant to go to Sakura. A bunch of behavioral mandates were attached to it.She is in the process of trying to give up smoking. She chews gum, it often has mixed results.
Favourite Sayings
We make up horrors to help us cope with the real ones.
We are what we pretend to be.
You know when I applied to be in this school of posers, as bad of an egg that I am.. I applied to be here! I may mess up, mess around but I *want* to be here. I will be damned if you or any of your plastic doll friends are going to take that from me.
---
This character is owned by: punkybanshee
Character questions
Recent Activity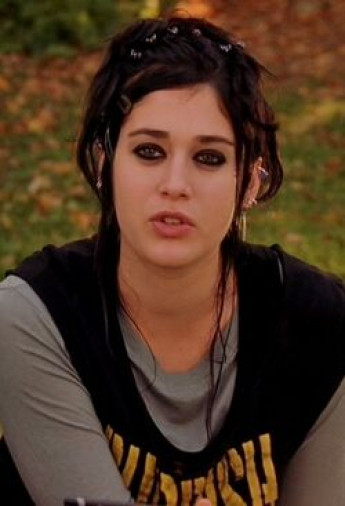 Updated character profile
Feb 1, 2022, 9:17pm
Updated character profile
Jan 30, 2022, 9:15pm
Updated character profile
Jan 30, 2022, 9:09pm
Updated character profile
Jan 30, 2022, 9:09pm
Updated character profile
Jan 30, 2022, 8:48pm
Updated character profile
Jan 30, 2022, 8:33pm
Updated character profile
Jan 30, 2022, 7:29pm