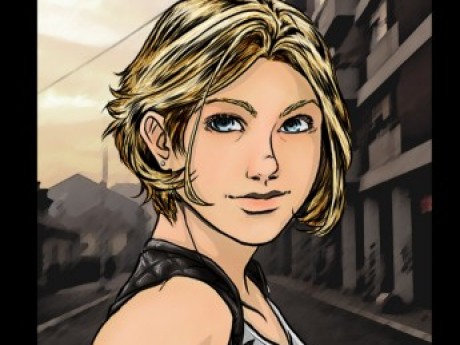 Summary: Stressed out chief of the medial department.
Tara Cleavage
Owned by:
cedrada
Gender: Female
Age: 29
Group: Medical Department
Game: Blue Dwarf
Species
Human. Caucasian. Ionian.
Job
Chief of Medical
Physical Appearance
Tara is 5" 4 tall and 9 stone in weight. Athletic build that has been touched by the trauma of childbirth. She has blue eyes and short blonde hair. Usually seen smiling, but this does not mean she is in a good mood.
Personality and Interests
Tara is a kindly person who will laugh at a good joke and will also tell a few good jokes too. Tara's best friend was Alota Viagra who was transferred onto the Blue Dwarf at the same time as she was, but was killed by the Hymenopterra.
Tara has a short temper with annoying people, or people she doesn't like, but has lots of time for people willing to learn or help. She can be quite mothering, after all, she has had two children. She will stick up for her friends and be loyal to them even when the odds are against them. Tara is usually a calm and relaxed person and is always pointng out the fact that she is the most sane person in the Medi-Bay.
Tara's Likes include: AR games, Phil FeBuggure.
Her dislikes include: Cleaning the ointment cupboard, Flying with Dean, and being a patient herself.
History
Tara was born on Io, where she grew up happily. She went to a boarding school on Earth and passed her GCSE's with high grades. At the age of 16 her parents were reported to have died in a shuttle accident. Although recently Tara has found her mother didn't die and had given birth to Eve Rimmer, Tara's half sister. Her Father had sacrificed himself so that Tara's mother could have the only escape pod.
During her years at medical-school, she met and fell in love with a man named Charles Keto. Who she thought tragically died in a fire caused by a Bunsen burner being knocked off a work top. However, she has found out that his brother Xavier had performed surgery on his identical twin and put his brain in a jar in order to pass his medical-exams. Xavier has been keeping the brain in a jar in his office on the Blue Dwarf.
Tara had forgotten about Charles Keto due to her stay in a mental home and extensive electro-shock-therapy because of the trauma she experienced at the thought of causing the fire that killed Charles Keto.
On the BD Tara met Phil, a hologram hallucinating he was alive again with a fork stuck in his hand, it was a new experience for Tara. It wasn't long before the chocolate muffin and dating stage was over that the Twins Amber and Rufus were born.
Shortly after the Twins had been born, Phil and Tara eloped and got married.
Although a slight rocky patch was endured, Tara and Phil's relationship hasn't suffered much. The most trying thing for them was when future versions of the FeBuggure and the Chrysler children came from the STCP to sort out an incident in the future where Phil killed Tara.
Amongst other things and adventures aboard the Dwarf, one of the defining moments of Tara's life was when she was liquefied in a blender by the Mollopods.
Favourite Sayings
"If you think you can do it better yourself you stitch the wound up."
"Why me.... again."
---
This character is owned by: cedrada
Character questions
Recent Activity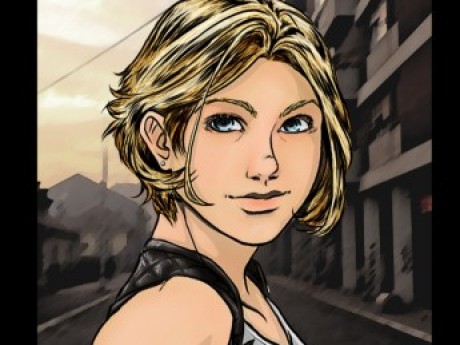 Updated character profile
May 30, 2021, 7:50am
Mentioned in the post
Normal
Dec 7, 2017, 6:36am
Mentioned in the post
Twist
Sep 6, 2016, 7:01am
Mentioned in the post
Solution
Feb 28, 2016, 6:41pm
Mentioned in the post
Medlab
Feb 7, 2016, 1:54am
Updated character profile
Jan 14, 2016, 7:50am
Updated character profile
Jul 15, 2015, 8:23am
Updated character profile
Sep 18, 2014, 7:26am
Updated character profile
Sep 15, 2014, 5:58pm