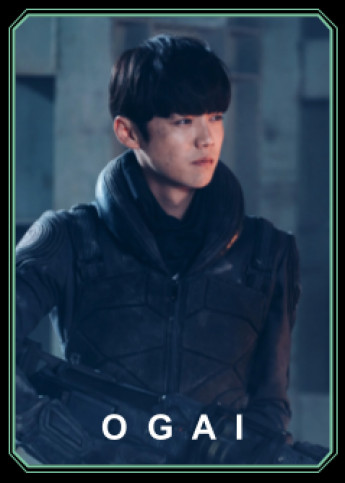 Summary: I gotta find a better job.
Asahi Ogai (critically injured, recovering)
Gender: Male
Age: 27
Group: Crew of the USCSS Montero
Game: ALIEN: Sutter's World
Career
Technician
Personality
Bitter
Your job sucks. Practically everyone on this ship gets paid more than you for doing nothing. You want to do less work and get paid more for it. Your younger sibling back on Earth is chronically ill, and your family keeps begging you to send more money to support them. If there's a way to increase your share on this run, you'll do it. Loyalty doesn't pay the bills, so if you have to flip on someone to make more money, so be it. Desperate times call for desperate measures.
Stats
4 Strength
3 Agility
4 Wits
3 Empathy
4 Health
Skills
3 Comtech
1 Heavy Machinery
2 Medical Aid
2 Mobility
2 Stamina
Buddy
Cargo Handler, Vera Kirby
Rival
Captain
Signature Item
Worn photo of your sibling
Talent
The Long Haul
You've seen it and done it all before. Nothing surprises you anymore. Once per Act in Cinematic play and once per game session in Campaign play, you may ignore all 1s from a single roll.
Gear
- Hi-beam flashlight
- Cutting Torch
- PDAT with Vera Kirby AI installed
---
This character is not owned by anyone. You can adopt them if you become a member of this game.
Character questions
Recent Activity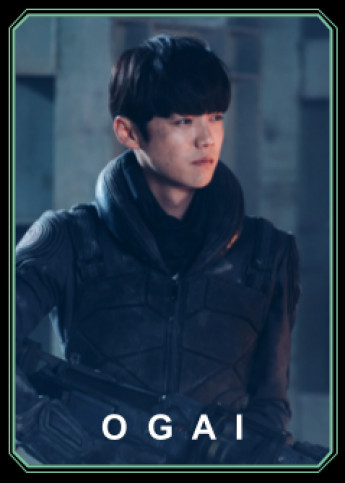 Mentioned in the post
Lights Out
Mar 11, 2023, 5:26pm
Mentioned in the post
The Deal
Jun 14, 2022, 3:56am
Updated character profile
Jan 17, 2022, 2:24pm
Updated character profile
Dec 6, 2021, 9:51pm
Updated character profile
May 11, 2021, 12:31pm