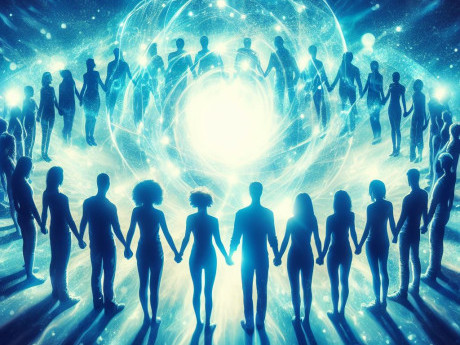 Description
After a near-cataclysmic cosmic event rips a hole between several universes, it becomes evident that reality has been permanently altered.. whether these new changes are for better or worse - it's too soon to tell. As the earth shook violently, earthquakes, tsunamis, and power cells raged through civilizations. Millions died. At first, the changes in the new world were subtle; oddly colored vegetation, strange features found in wildlife, beautiful glittery rocks. However, after nearly a year had passed since the event, certain people discovered that they had strange abilities. Eventually these people would be known as mutants. Mutants were known to have one of the 5 'main' abilities; telepathy, telekinesis, elemental manipulation, animal communication, and shapeshifters. Using any of these powers outside ones home would result in criminal charges, and being locked away for life. Stories and rumors spread quickly that the mutants caught by the government were experimented on by scientists trying to understand the rupture. But the biggest issue was the 6th known power - Dream Walkers. These mutants were not to ever use their power, and would be killed on sight if they were known to be a Walker. The first known Dream Walker had been caught after mastering his power and infiltrating the minds of government and military officials and using the individuals to learn high clearance information. Once found, he was caught and publicly executed. The second Walker was caught after trying to find out what the first Walker knew so that they could reveal the secrets to the public. She was also publicly executed. The day is December 10th, 2300. Winter has settled in, causing many civilizations to struggle as they continue to rebuild society. Protests and purges litter the world as people try and free captured mutants and give them rights, where as others fight to kill them all.
---
Story Posts
The Outside
Dec 6, 2023, 9:18pm by BiscuitDiety
Lydia raised an eyebrow, then corrected her posture. "We have an area for pets, or companions, to exercise and do their business - kind of like a dog park, in a sense. Honey would be the fir ...
Showing 4 out of 214 posts
---
Post Summary
| | Jan | Feb | Mar | Apr | May | Jun | Jul | Aug | Sep | Oct | Nov | Dec |
| --- | --- | --- | --- | --- | --- | --- | --- | --- | --- | --- | --- | --- |
| 2023 | | | | | | | | | 10 | 187 | 16 | 1 |
---
Moderators
BiscuitDiety
Members
There are 5 members in this game
Pending Members
There are no pending members in this game