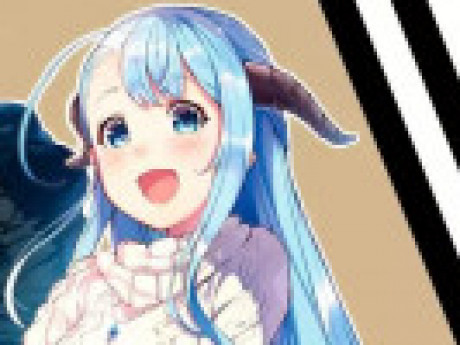 Summary: A timid storm dragon girl who wants a happy family life with Jack
Aello Dragoline - Gomez
Owned by: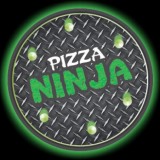 Jaxx
Gender: Female
Age: 221
Group: Other
Game: Point Break High
Nationality/Family
Storm Dragon
Mom a Storm Dragon
Common Law Human husband
Kids: Tali a Thunder Dragon and Lyekka a Wind Dragon
Father In Law
Ben: Brother In Law
Job/Skills/Magic
Job: New Mom
Skills: None
Magic: Lightning, Wind, Water, Flight, Humanoid form....etc
Human/Anthromorph: Type
Anthromorph: Storm Dragon
Physical Appearance
Hair: Blue and long
Height: Humanoid is 5ft, Dragon form 20ft
Build: Skinny, B-Cup Chest,
Eyes: light Blue
Horns: One on each side, Dark Brown
Tail: Blue lizard tail with some blue fur
Personality and interests
She is lonely and prefers to be spoiled. After 200 years her mother weened her off but Aello begged for an additional 10 years. She wants to socialize but had little confidence and her magic is a bit fearful. She deeply likes Jack and wants to be a family as she often refers to him as her husband despite it not being legal since he is still under age. She is clueless on a great many things which gets her into trouble.
History
After 200 years her mother weened her off but Aello begged for an additional 10 years. Despite being strong she is a bit needy and lonely. She made a nest on the Tooth-like Island where she laid many eggs that never hatched. Some of the eggs turn into a red gem after awhile are sought after by many thieves along with dragon eggs which are heavy like stones. One day she was watching people from a distance and saw Jack playing with his two sisters and fell in love at first sight. Sadly she didn't see him again till he helped save her eggs from a Lion man thief. She was very surprised when Jack's blood seemed to help hatch the eggs. Since then she wanted to be Jack's wife and be a happy family but her lack of home, domestic skills and common sense will make it a big challenge for poor Jack.
Favourite Sayings
Say hi to Papa.
---
This character is owned by: Jaxx
Character questions
Recent Activity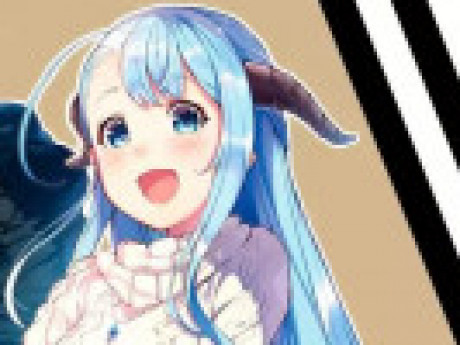 Mentioned in the post
Invitation
Jul 7, 2021, 8:36pm
Updated character profile
Mar 27, 2021, 11:15am
Updated character profile
Mar 21, 2021, 6:46pm
Updated character profile
Mar 21, 2021, 4:16pm
Updated character profile
Mar 21, 2021, 3:49pm