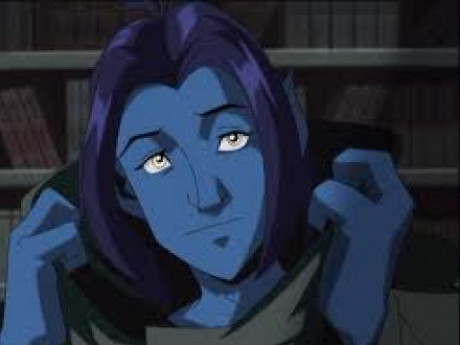 Summary: Nightcrawler though gentle is afraid of people he was attacked many times and called demon.
Kurt wagner
Owned by: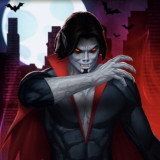 HideMiyavi
Gender: Male
Age: 16
Group: Students: Grey Shirts - Level 0
Game: XAB - X-Men: A Beginning
Other Names
Nightcrawler
Demon of Germany
Height & Weight
5'0
Appearance & Personal Stats
He has blue-black fur covering his body.
Two fingers with an opposable thumb on each hand and only two toes, each longer than a normal human being's, on each foot and a third toe-like projection on his heel.
He has well pronounced, fang-like canine teeth, yellow eyes, pointed ears, and a 3 1⁄2-foot-long (1.1 m) prehensile pointed tail which can support his weight.
Personality:
Nightcrawler also has an affinity for the spontaneous and exciting. Religious, despite his looks.
He is always charming and gallant.
Occupation
Student
Nationality
German
Background
Kurt grew up to a poor family, after they found him stuck in the tree nearly submerged in water during a flood. As he grew up Kurt's adoptive father, who had learned fencing when he was young, began teaching it to Kurt. They never knew his birthday so the anniversary of his discovery was the one they chose for him.
Though his family never treated him differently he would sneak in town only to be seen as monster or demon when he was discovered.
When his father died his mother ended up having to live with her brother at the circus he helped manage. He exploited Kurt's incredible agility putting him in shows, people began to call him the Incredible Nightcrawler or Blue Demon. Kurt worked every day and night.
A priest was a part of the troupe, and he took pity on Kurt whose life was very very hard. They prayed and he taught Kurt to speak French and Greek. A group of acrobats from Brazil assumed at first that Kurt was wearing a costume, and began backstage to hone his acrobatic skills. One of them also taught him capoeira so that he might protect himself whenever he was set upon.
Kurt though friendly longed for people to never hide from.
Skills
Martial arts - Kurt learned capoeira from Brazilians who joined the circus.
Acrobatics - Being a part of the circus he would be seen flip twisting and balancing with his tail.
Languages - Kurt has functional French and Greek.
Diplomatic - He tries to reason with people believing people can be good.
Sword fighting - His late father taught him fencing.
Powers
Teleportation - He is able to travel between dimensions with such speed once he vanish and reappear the smell of sulfur is left behind.
Wall crawling he is able to stick to walls allowing him quicker access to things out of some reach.
Stealth - He is light on his feet because of his fur texture he can easily blend into dark spaces unseen
Miscellaneous Information
When you meet him it takes him time to get to know others, you will see him reading upside down. He enjoys music and try's to learn as much as he can about the world around him
---
This character is owned by: HideMiyavi
Character questions
Recent Activity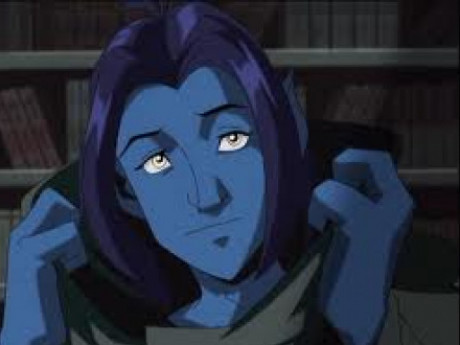 Updated character profile
Dec 22, 2021, 5:29am
Updated character profile
Dec 21, 2021, 9:52pm
Updated character profile
Dec 21, 2021, 11:56am