Summary: Don't read his mind, it's all ones and zeroes in there.
Ryusaku Harada
Owned by: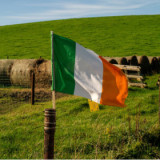 Doyle
Gender: Male
Age: 16
Group: Students: Red Shirts - Level 1
Game: XAB - X-Men: A Beginning
Other Names
Dōki suru - Japanese for Synchronise
Height & Weight
1.76m 5' 10" 61kg 134lbs
Appearance & Personal Stats
Ryusaku is of average appearance for a Japanese teenage boy his age, perhaps on the slender side. He is well muscled but not bulky.
Occupation
Student
Nationality
Japanese
Background
Ryusaku is the latest of the Harada clan, he is the grandson of the Japanese hero The Silver Samurai.
Ryusaku is a high functioning autistic teenager, he is incredibly smart, and selectively mute. He can speak but usually chooses to communicate via one of the small drones that accompany him everywhere.
He has inherited the skill with a sword from his grandfather, but had chosen to express that thought the competition epee. He is exceptionally good and ranked number two in his age group in Japan, he is in the top ten epee fencers in the world.
Skills
Science and computers, he has an innate understanding of all things computerised.
Exceptionally fit, you cannot be a world class fencer and not stay fit.
Powers
He can interface, communicate and control anything computerised, and can alter their programming to his will. He does not have to touch them but has to be reasonably close, say within a metre to establish control.
Miscellaneous Information
Ryusaku fights against the constraints of his autism constantly, trying to fit in but sometimes he is overwhelmed and becomes reclusive and uncommunicative.
---
This character is owned by: Doyle
Character questions
Recent Activity