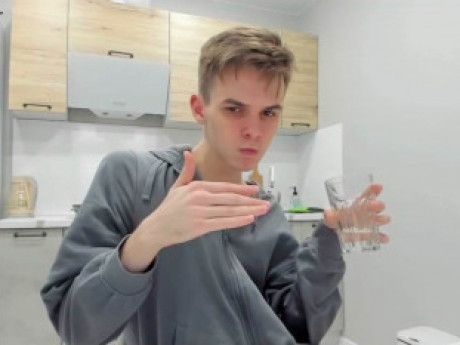 Summary: Truth is overrated
Jacob Sorensen (?)
Owned by:
AdamPON
Gender: Male
Age: 16 (maybe)
Group: Students: Grey Shirts - Level 0
Game: XAB - X-Men: A Beginning
Other Names
The Incredible Invisible Boy - the dumbest codename he could come up with.
Fade
Height & Weight
5' 9" 128lbs
Appearance & Personal Stats
Jake is a skinny kid, untidy dark blond hair and mid grey eyes. He has a pierced ear and a large tattoo on his chest.
Jake is quite anti-social by experience, Jake trusts no one and has never had a reason to. Everyone he has ever known has used and or abused him. He is waiting for the other shoe to drop. And it's a bit of a self fulfilling prophecy.
Occupation
Student (not by choice)
Nationality
American, or so he says, some think his accent has traces of Canada.
Background
From what Jacob told the Xaviers staff, apart from where he was found none of this story has been verified.
Jacob claims he was originally from North Dakota. He was a troubled kid, school was bad, home was worse. Never wanted, never loved, never wanted by anyone except the police on occasion.
Jake escaped from his abusive home life when he was eleven, but Bismarck in winter is lethal so he moved due south, doing whatever he had to do to survive. When he ran out of south to move through Jake found himself in Texas, Corpus Christi to be exact.
Needing to live Jake kept doing whatever he had to to get by and to stay out of the hands of the authorities as he dreaded being sent home. Life was hard and still abusive but at least he got money.
Whoring took second place when Jake woke up one morning invisible, he scared the crap out of the others in the squat he had a corner in. To screams of 'MUTANT' Jake ran for his life, later he returned and got most of his possessions back, and a few choice items belonging from other people.
He got good at stealing and literally being unseen, he found a place to live where no one knew he was there.
Life was pretty good until he was captured by the local Russian mafia as he tried to steal from a drug house. Forced to be visible by electric shocks from an improved belt Jake ended up doing jobs for the hoods after they got him addicted to heroin.
As they were no able to rescue Jake by normal methods a snatch squad from Xaviers abducted Jake and put him through a harsh rehabilitation.
Jake knows he is in a better place than before, he still hates his life though. He doesn't fit in, he still hates school and the discipline that goes with it. Even when he was in school it was the worst in the district, so he has no affinity for school.
Try as they might Xaviers has been unable to find Jake's family and they suspect he has not been truthful about where he is from originally.
Jake has a magical diamond he received from Harry Rutherford that accurately simulates a physical body for Jake when Jake activates it. The charges have to be earned and this is the only leverage that the faculty have over Jake.
Skills
Thief, good at finding ways into places, climber, surveillance, picking pockets, subterfuge, alarm systems, getting through locks, distraction, moving stealthily, tailing people.
Slight of hand magic, it was his party trick.
Living rough on the streets, not so good in the wilds, nature is overrated as a place to live.
Knife fighting.
Gaming (it was a treat in his criminal life), basketball and rough soccer.
Drumming.
Curling.
Street hockey.
Powers
Without meds, electric shocks, being clothed or carrying something he cannot hide in his hand Jake is always invisible, totally, everything about him is not there body and mind. He still can be seen interacting with the world around him if he picks things up or his physicality imposes itself on the environment, footprints in sand carrying something.
Miscellaneous Information
Hi Everyone, I wanted to play an invisible character but there has been one pending for weeks. Now the invisibility power slot has come free I jumped in and have applied to join XAB.
Originally from New Zealand, I work in shipping. That's enough about me.
---
This character is owned by: AdamPON
Character questions
Recent Activity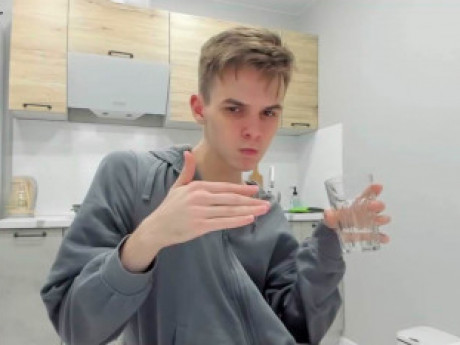 Updated character profile
Feb 16, 2022, 5:37pm
Updated character profile
Feb 13, 2022, 5:00am
Updated character profile
Feb 8, 2022, 1:46pm
Updated character profile
Feb 8, 2022, 12:54pm
Updated character profile
Feb 7, 2022, 8:14am
Updated character profile
Feb 6, 2022, 4:45am
Updated character profile
Feb 5, 2022, 11:54am
Updated character profile
Feb 5, 2022, 9:43am
Updated character profile
Feb 5, 2022, 7:54am
Updated character profile
Feb 5, 2022, 7:54am
Updated character profile
Feb 5, 2022, 7:51am
Updated character profile
Feb 5, 2022, 6:49am
Updated character profile
Feb 5, 2022, 6:11am