Deleted character
This is an old character & has been deleted.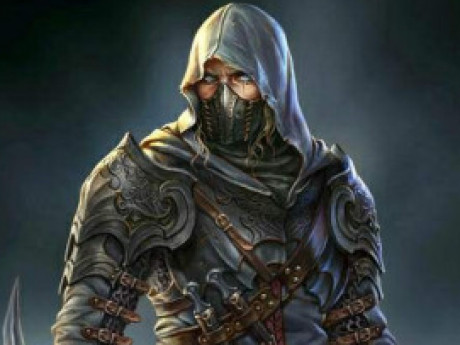 Summary: An Assassin on the run
Hunter
Owned by: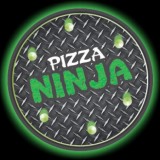 Jaxx
Gender: Male
Age: 27
Group: Characters
Game: Chronicles of Arcadia
Physical Appearance
Wears metal woven armor to protect from slicing in his outfit.
Height: 6' 3¼" (191 cm)
Weight: 245 pounds (111 kg)
Chest: 50" (127 cm)
Biceps: 18, 5" (47 cm)
Waist: 37" (94 cm)
Build: Muscular
Hair color: Black
Eye color: Green
Personality and interests
A lonely and stoic man who looks like all the love and joy was sucked from him. He lives for the moment and has no real plans for his future other than survival.
Twins: Nora and Cora. Nora died.
https://cdn.discordapp.com/attachments/918450770662293584/965396233403375666/unknown.png
Skills
Long and short blades
Hand to Hand Martial Arts
Poisons
Stealth
Archery
Blowgun
Escape
Lockpicking
Pigeon Message Communications
Decoding
Mapping
Background
Hunter was an orphan raised to be an assassin/guardian for Duke Gett and his family through a group called Blackblade. He does not know his real name and was called Hunter since that was his job to hunt people. He was denied a normal life and treated poorly by the Duke. The Duke was a pompous, cruel and arrogant court noble from Farkas, the Capital of the Kingdom of Torjas. However as the protector of the Duke's daughter, Isabella, Hunter was devoted to his job. In time the two got too close and fell in love. Sadly she got pregnant and could not hide it from her father. When this came to light, the Duke was outraged and ordered Hunter to be executed and his child as well. Then Isabella would be forced to join a monastery in one of the Shirne-Cites of Mizar.
Hunter had no plans to die or loose Isabella so he escaped with her on a horse and wagon. Sadly they were pursued by the Duke's men and while trying to kill Hunter, they accidently killed the pregnant Isabella. Hunter was forced to bury his beloved and unnamed child. He kept her ring as a keepsake and wore it as a necklace. It wasn't long before he found out he was blamed for Isabella's death and on the run to get away from Duke Gett.
Reason for being in Arcadia
On the run for a crime he didn't commit
Trinket
Isabella's ring on a necklace.
---
This character is owned by: Jaxx
Character questions
Recent Activity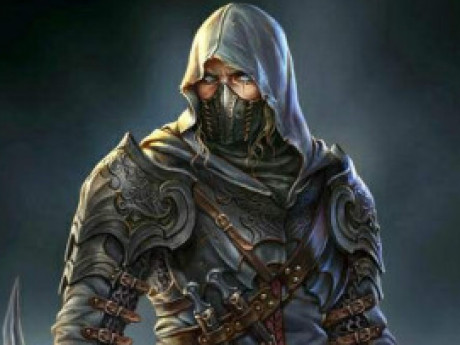 Mentioned in the post
Alone
Jul 8, 2022, 5:59pm
Mentioned in the post
Recovery
Jul 1, 2022, 5:21pm
Mentioned in the post
Rescue
Jul 1, 2022, 1:48pm
Mentioned in the post
Interlude
Jun 28, 2022, 3:37pm
Updated character profile
May 22, 2022, 8:45am
Updated character profile
May 21, 2022, 10:26pm
Updated character profile
May 21, 2022, 9:59pm
Updated character profile
May 21, 2022, 9:23pm
Updated character profile
May 21, 2022, 1:32pm
Updated character profile
May 21, 2022, 1:32pm
Updated character profile
May 21, 2022, 1:25pm
Updated character profile
May 21, 2022, 1:17pm
Updated character profile
May 21, 2022, 1:17pm
Updated character profile
May 21, 2022, 1:15pm
Updated character profile
May 21, 2022, 1:11pm
Updated character profile
May 21, 2022, 9:18am
Updated character profile
May 21, 2022, 9:13am
Updated character profile
Apr 18, 2022, 8:16am
Updated character profile
Apr 17, 2022, 7:41pm
Updated character profile
Mar 19, 2022, 5:02pm
Updated character profile
Dec 27, 2021, 2:06pm
Updated character profile
Dec 13, 2021, 7:19am
Updated character profile
Dec 12, 2021, 7:53am
Updated character profile
Dec 11, 2021, 7:33pm
Updated character profile
Dec 11, 2021, 7:31pm
Updated character profile
Dec 11, 2021, 7:30pm
Updated character profile
Dec 11, 2021, 7:18pm
Updated character profile
Dec 11, 2021, 7:01pm
Updated character profile
Dec 11, 2021, 6:58pm